Judges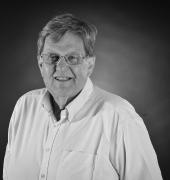 Steve Cropley
Read time: 1 min
Steve Cropley has been testing and writing about cars for nearly 40 years, half of that time at Autocar, the original car magazine. He trained as a journalist in Australia, came to the UK to join the staff of Car magazine in 1978, and became editor in 1981. In 1989 he launched his own magazine, Buying Cars, which was bought two years later by Haymarket Media Group, where he has worked "very happily" ever since. He claims to be as much in love with cars – and the industry that makes them – as he was on day one.
Martin Bohling
Read time: 1 min
Global Managing Partner, Courland Automotive
Seeing the demand for a specialist automotive recruitment firm, Martin founded Courland Automotive Practice LLP in London in June 1991. Since then the firm has grown to have a global footprint providing executive search and interim management services for clients in Europe, America, Asia and Australia. Courland celebrated its 25th anniversary in June 2016. Martin's automotive executive search career spans some twenty eight years and has involved him in successfully recruiting on behalf of prominent clients, past and present senior management in today's global automotive industry. He is considered to be one of the most knowledgeable and experienced automotive headhunters in the world. In October 2010 Martin had the distinction of being elected to the board of the Automotive Hall of Fame, the 'highest' place of honour in the international motor vehicle industry. Prior to entering the executive search profession, he held management positions in Chrysler International SA in Europe, USA and Asia Pacific. Martin holds both Bachelor and Master degrees in Law and is qualified as a Barrister specialising in Mergers & Acquisitions.
Mike Hawes
Read time: 1 min
Society of Motor Manufacturers and Traders
Mike Hawes became SMMT Chief Executive on 2 September 2013. He has more than 20 years experience in policy and public affairs, the majority of which hasbeen spent in the motor industry. He joined SMMT from Bentley Motors where he held anumber of PR, corporate and public affairs roles. Prior to that, he also worked for both Toyota and, more recently, Bentley's parent company,Volkswagen AG, were he developed the European and global knowledge needed for this challenging role.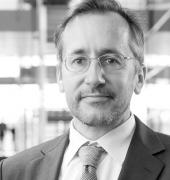 Geoff Grose
Read time: 1 min
Geoff has over 25 years' experience working as an engineer in the automotive Industry, having started out as an undergraduate apprentice at Rolls-Royce Motor Cars. Prior to McLaren, he spent 12 years with Lotus Engineering, where he led whole vehicle programmes for many industry clients, including the Opel Speedster turbo, as well as the Series 2 Exige for Lotus itself. Geoff joined McLaren Automotive in 2006 as Head of Vehicle Development, and is currently Chief Engineer for the Sports Series, most recently leading the design and development of the 540C, 570S and 570GT range of sports cars.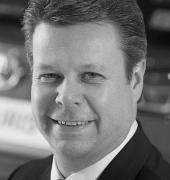 Rob Giles
Read time: 1 min
Director, HR and Corporate Affairs
Robin – Rob Giles joined Toyota (GB) in 1993, having started his career in management accounting in the retail motor industry. At TGB he initially took on a number of field-based management roles including After Sales and Sales. Rob went on to become Franchise Representation Manager in 1999 and then Brand @ Retail Manager before being promoted to General Manager, Marketing Communications in 2002. From 2008 he held several General Management roles heading Environment Strategy and CSR, Corporate Planning and more recently Human Resources and Facilities. Rob was promoted to the role of Director - HR, Corporate Planning, CSR and Legal in April 2013.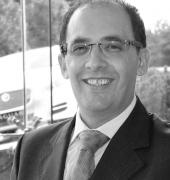 Jo Lopes
Read time: 1 min
Head of Technical Excellence
Jaguar Land Rover Limited
Jo Lopes joined the then Rover Group (including Land Rover) as a graduate in 1989. Jo then worked within Research and Development in different Engineering roles on Land Rover and Jaguar projects. Since the end of 2006, Jo became Head of Technical Excellence for Jaguar Land Rover. He has responsibility for the development and nurturing of engineering skillsand competencies. This includes ensuring that new engineering graduates and apprentices are given the necessary engineering skills to support future growth. He leads on promoting engineering though direct involvement with activities which seek to raise the profile of the advanced engineering sector to the public and government at large. Jo chairs the Automotive Industrial Partnership for the UK Automotive Council, and is a trustee of the skills organisation SEMTA. He is a Chartered Engineer, a Fellow of the Institution of Engineering & Technology and of the Institution of Mechanical Engineers, and a Companion of the Chartered Management Institute.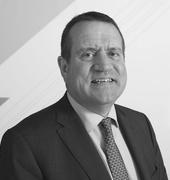 Nick Fell
Read time: 1 min
Nick is a mechanical engineer with over 36 years' experience in the global automotive industry. He did his first degree at Imperial and his Masters at Warwick University. He began his career at Rover as a chassis engineer, then worked on collaborative projects with Honda in Japan for three years. He progressed to lead a series of major vehicle programmes – Rover 200 coupe and cabriolet, MGF, and Discovery Series 2. He moved to LDV and led the development and introduction of the Maxus van range. There followed 10 years at Tata Motors European Technical Centre (TMETC), latterly heading the company. TMETC supported Tata's passenger and commercial vehicle programmes, developed deep capability in electric and hybrid vehicles and created concept vehicles to guide and signal the future direction for Tata cars. Nick was also a member of the small Tata team that saw through the acquisition of JLR. In 2016, he joined HORIBA MIRA to head the Engineering team, supporting global customers with design, simulation, electrification, and attribute development projects. His leisure interests include classic cars – currently a 1968 Citroen ID20 and a 1999 Ferrari 456M GTA.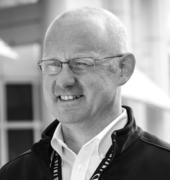 Andy Todd
Read time: 1 min
Director – Body, Exterior & CAD Engineering
Nissan Technical Centre Europe Division of Nissan Manufacturing UK Ltd
Andy Todd is Director – Body, Exterior & CAD Engineering at Nissan Technical Centre Europe, a position to which he was appointed in April 2016. Andy is responsible for all Body, Exterior and CAD Engineering in Europe. He also leads the road car engineering aspects of the INFINITI Engineering Academy, a global search for the best young engineers in partnership with the Renault Sport Formula One Team. Previously, Andy was Director of Vehicle Engineering at Nissan's Russian technical centre in Saint Petersburg, and Assistant Chief Vehicle Engineer for all Russian-built Nissan vehicles. Andy joined Nissan in 1998, and spent his early career leading Exterior Engineering for Nissan in UK and Japan. Andy holds a bachelor degree in Aeronautical Engineering from University of Salford, is a Chartered Aeronautical Engineer and proud member of the Royal Aeronautical Society.