Read time: 2 mins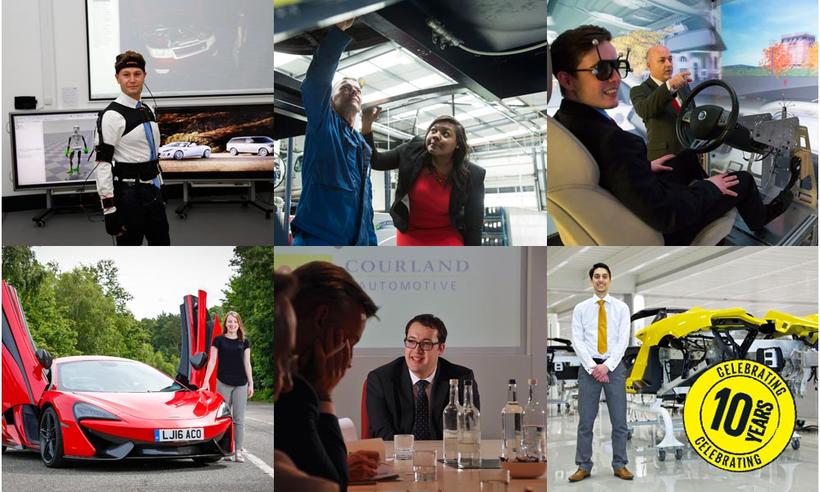 The Autocar-Courland Next Generation Award was launched in 2009 by Autocar in partnership with Courland Automotive and the Society of Motor Manufacturers and Traders and was set up to find and nurture bright new talent for the automotive industry. This year the award will be presented to its tenth winner, and after nearly a decade it is still regarded as the leading competition of its type.
The Next Generation Award challenges young talent to come up with a problem-solving idea or innovation that will improve the UK automotive business.
A team of industry judges assesses entrants ideas based on innovation, technical and commercial viability, and how easily the innovations can be implemented. The winner receives a £8000 prize plus a five-month work experience placement shared between the award sponsors.
In recent years the award has been opened up to more people. Anyone aged between 17 and 25 can enter, as long as they reside in the UK or study at a UK school, college or university. All entrants must be eligible to work in the UK and be available for work experience in 2019.
The award programme is backed by Horiba Mira, Jaguar Land Rover, McLaren Automotive, Nissan and Toyota.
Entries are put through a two-round judging process that's carried out by senior industry professionals. The six finalists will then be given a mentoring session with a partner judge before being invited to a final presentation day on 8 November. Three finalists are then invited to the prize-giving ceremony, held as part of the Society of Motor Manufacturers and Traders' annual dinner in central London on 27 November.
Next Generation Award finalists and winners go on to achieve great things and many have used the awards as a launchpad towards the commercialisation of their ideas. In addition, many of our finalists have found industry positions – 2014 winner Nicola Agba is a colour and materials designer at McLaren Automotive, 2015 winner Morven Fraser is currently a Product engineering intern with Honda, 2012 runner-up Jon Maynard is a vehicle engineering leader at Aston Martin and Adam Hyett is a now a Senior Engineer also at Aston Martin.
To see how 2016 winner Joshua de Wit got on after his win, and to watch our 2017 finalists in action, you can watch our video here