Booming car industry signals prime opportunity for young people
2nd August 2017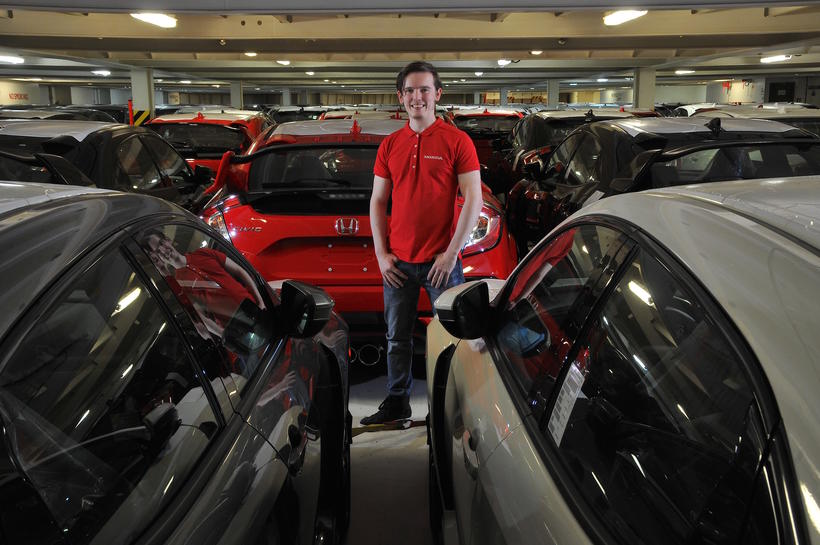 Britain's next generation of automotive talent has just four weeks left to enter the Autocar Courland Next Generation Award and jump start a career in the UK's booming automotive industry.
While average wages across the UK have remained largely static over the last 10 years, workers in the automotive industry have seen an average increase in pay of 33% over the same period.
Soaring car sales and exports, as well as a 250% increase in investment in R&D in the last decade, have led to a rise in the number of lucrative job opportunities in the car industry.
Meanwhile, the UK is also producing more expensive cars than before – the average value of every car exported from the UK has gone up from £11,000 to £20,900.
The UK supply chain has also benefited, further expanding the raft of opportunities available to young people aspiring to work in the automotive field. The percentage of car parts sourced in the UK has risen from 36% to 44% since 2011, representing an additional £3 billion worth of parts made in Britain.
Despite the buoyant state of the industry, there is still a shortfall of new graduates to drive it further forwards – in engineering alone, there are an additional 20,000 new graduates a year required to maximise the growth of the automotive sector.
The Autocar Courland Next Generation Award has a proven track record of not only identifying the best emerging young talent but providing a springboard into the industry. Three quarters (74%) of all finalists are now working in the sector.
The initiative is open to entrepreneurial young adults aged 17-25, who submit an original idea or innovation that they believe would improve UK automotive business in one of five areas: mobility, connectivity, sustainability, customer experience or marketing and communications. The deadline for entries is 5pm on August 29.
Autocar's editor-in-chief and head judge on the Next Generation Awards panel, Steve Cropley, said: "Britain is renowned the world over for its talented automotive workforce and its rich pedigree means that the industry has long demanded more employees than the country can supply.
"While Brexit provides a challenge for the car industry, the opportunities and good wage packets are undeniably there for aspiring young workers thanks to investment in R&D and the fact that we are making higher value cars here now.
"In 2006, Jaguar's highest-volume car was the X-Type and Nissan's was the Micra. Today, they have been replaced by the F-Pace and the Qashqai, cars that are worth about twice as much."
The Autocar Courland Next Generation Award was started in 2009 to be a springboard into the automotive industry for young people.
The winner of the 2017 competition will receive a £9000 cash prize, industry acclaim and a money-can't-buy six-month work experience programme, shared between award sponsors Honda, Jaguar Land Rover, McLaren Automotive, Nissan, Toyota and Horiba Mira, which has joined as a new award patron this year.
In total, 74% of the finalists of the award since its inception have found industry positions. Jonathan Maynard, a finalist in 2012, is Lead Engineer for Interior and Exterior Components at Aston Martin and 2015 winner, Nicole Agba, is a Colour and Materials designer at McLaren.
Case study
Katie Jones was a finalist of the Autocar Courland Next Generation Award in 2011. She is now a key part of Jaguar Land Rover's colour and materials team. Last year, she was lead designer for colour and materials on Jaguar's crucial new SUV, the F-Pace.
After graduating from Leeds University in 2012 with a BA (Hons) degree in design and colour technology, she went straight into a job as an interior designer. But her passion was always with automotive design and, having reached the final stages of the Next Generation Award, she was soon offered her "dream job".
She said: "Working on the F-Pace was a challenging but very rewarding role, especially seeing the final product come to life. My primary objectives were the development and delivery of both interior and exterior materials and finishes for the car, liaising with design, marketing and engineering along with external suppliers to ensure the design intent and vision was maintained throughout the development process.
"If you can identify a gap in the market, the opportunity to present your ideas to a well-connected and experienced panel is incredibly rewarding but can be extremely challenging. It's very important to be clear and confident when you communicate your idea to the panel. The Next Generation Award can open doors and offer crucial experiences for the next generation of designers wanting to enter the world of the automotive industry."
The British car industry: why Brexit will demand more talent
7th July 2017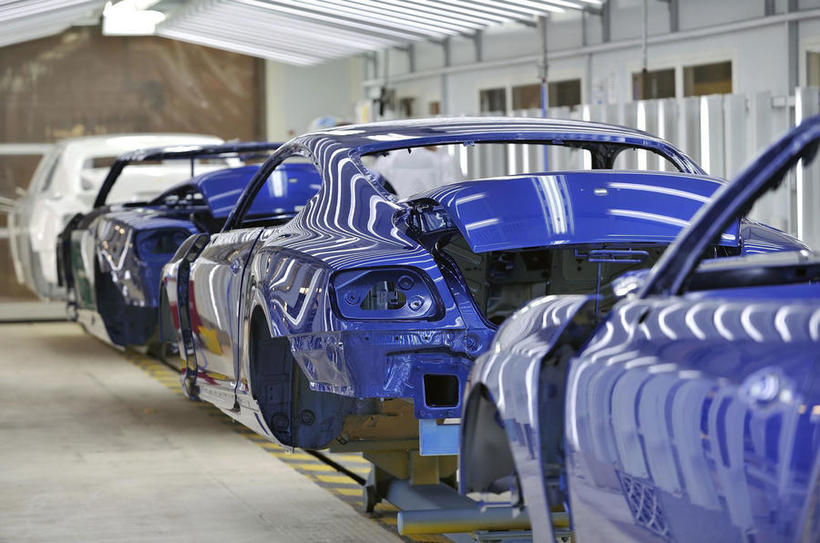 The UK's automotive industry is entering one of its most challenging periods as a result of the market unpredictability caused by Brexit.
But before we proclaim that years of success – during which there have been record sales in recent times – will be superseded by doom, we should acknowledge that this also presents talented individuals and quick-thinking organisations with a remarkable opportunity.
Britain is renowned all over the world for its talented automotive workforce, and no greater time is there for the very brightest to shine than now, when Britain needs its strongest to ensure the ride from here on is as smooth as possible.
Across the whole industry – in engineering, where the UK industry has long demanded far more employees than the country can supply, marketing, sales and much more – decision makers will have their work cut out to secure confidence in investors and customers. They'll also need to be as sharp as ever in order to ensure brands currently based here don't jump ship and head for the Continent – as several have already threatened to do.
Sadly, under-investment in apprenticeships and training, as well as a reputation tarnished by the collapse of the British car industry, hasn't helped things, and has left the industry short of the staff it needs to fight this battle.
It's noteworthy that the engineering deficit isn't helped by the fact that around a third of all graduates get sucked into the banking and financial services industry, attracted by the salaries and opportunities, and appealing to their employers with their methodical ways of working.
How can that change? No question, it's a long job, but promotion of giant financial figures and technological gains is one, as is telling the story of what a rewarding career is available by stepping into the automotive world. Children need to know what's available so they can aspire to (and study for) the opportunity.
Finally, if you'll excuse the self-promotion, it's worth highlighting the Autocar Courland Next Generation Award. It is set up specifically to address exactly this problem by promoting the best bright talents with ideas that excite the leading industry people who are the award's judges. Ideas have previously come from wannabe designers, engineers, marketing executives and more.
The award is backed by Jaguar Land Rover, McLaren Automotive, Nissan, Toyota, Honda and Horiba MIRA, all of whom offer work experience to the winner. To date, it has launched not just the winners but also many of the finalists into careers in the industry, with Audi, McLaren and Jaguar, among others.
See full story at https://www.autocar.co.uk/opinion/industry/british-car-industry-why-brex...
Not ready to enter yet? Leave your email address for reminders of deadlines and important dates:
HORIBA MIRA joins the Next Generation Award 2017
28th February 2017
This year we're pleased to announce a new sponsor of the Next Generation Award, HORIBA MIRA Ltd.
HORIBA MIRA is a global provider of pioneering engineering, research and product development services to the automotive, defence, aerospace and rail sectors. Working in close collaboration with vehicle manufacturers and suppliers around the world, they provide comprehensive support ranging from individual product tests to turnkey engineering design, development and build programmes.
With over 70 years' experience in developing some of the world's most iconic vehicles, HORIBA MIRA's 500 engineers utilise over £300m of test facilities and the latest simulation tools to make vehicles and journeys safer, cleaner, smarter and rewarding. With a suite of 38 major test facilities, 100km of specialised proving ground and a wealth of engineering experience, combined with our expanding international presence, means the organisation is confident of achieving it's vision – to positively influence every journey in the world by 2025.
Progress towards achieving this vision has been significantly accelerated through the creation of MIRA Technology Park, Europe's largest transport technology R&D cluster and home to over 30 companies including Aston Martin, Jaguar Land Rover, Honda, Toyota, Bentley and Bosch. By applying HORIBA MIRA advanced engineering, test and validation capabilities to customers' challenging programmes, they are already shaping journeys of the future.
The addition of HORIBA MIRA to the sponsorship line-up brings new expertise to the programme and adds an even greater degree of diversity to the already rich work experience programme.
Pages