Winners 2022
Louise Reynolds
Vehicle line director, Jaguar Land Rover
Louise Reynolds is responsible for all cross-car-line vehicle technologies, including electrical architecture, autonomous driving and propulsion systems, a new role created in response to the increasing complexity and investment requirements in the automotive industry. Reynolds took up the post September 2021, becoming the first female vehicle line director in JLR. Previously she was global purchasing director for electrical parts, another big role where she led a team of 80. Reynolds moved to that position in 2017 having joined JLR in 2013 as purchasing manager sourcing interior parts, including seating and instrument panels. Reynolds moved to the company from construction firm Balfour Beatty, which she'd joined after leaving Tata Steel, her employer for 11 years following her graduation from Durham University in 2000 with a BSc in physics.
Vehicle Development 2022 nominees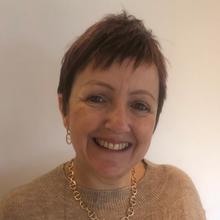 Bernadette Burns
Chief engineer, test and development, Lotus Cars
Bernadette Burns oversees the Test and Development on programmes for both new Lotus sports car projects, including the Emira and Evija, and for Lotus client projects. Bernadette joined Lotus in 2020 after moving from Tata Technologies, where she was the EU Vehicle Engineering Manager. Prior to that she'd worked at Chinese brand Qoros focusing on Virtual Development for Vehicle Programmes. Previous employers include Jaguar Land Rover and Aston Martin. She started her career as a Graduate at MIRA Limited.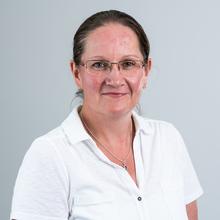 Emma Deutsch
Deputy director, test operations, Nissan Europe
Emma Deutsch is a senior member of Nissan's Cranfield test facilities near Milton Keynes in the UK after being appointed to the deputy position in 2021. Prior to that she led a team of 15 managing the body-in-white, chassis, doors, water ingress and vehicle security teams at Cranfield. She joined Nissan in 1999 from tractor maker Massey Ferguson where she started her career as a graduate engineer in 1993. Deutsch and holds a degree in engineering from The University of Salford.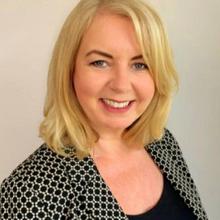 Sarah Haslam
Chief engineer, software and features integration, commercial vehicles, Ford Motor Company
Sarah Haslam moved to this UK-based position in 2021 overseeing the transformation of vans from analogue to digital vehicles. Prior to that she was chief engineer for Ford of Europe's engine development, a promotion in 2018 after impressing as product vehicle team manager overseeing production quality of the Kuga SUV and Transit Connect van. Haslam joined Ford after graduating from Bristol University in 1992 with a mechanical engineering degree. She was appointed an MBE in 2020 for her promotion of STEM (science, technology, engineering, and maths) careers for women.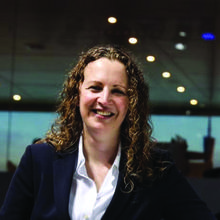 Elizabeth Hill
Chief engineer, MLA body chassis engineering, Jaguar Land Rover
Elizabeth Hill leads the engineering delivery of all Body Chassis technologies on Jaguar Land Rover's MLA platform (Modular Lightweight Architecture), which includes the very recently revealed All-New Range Rover Sport. She joined Jaguar Land Rover in 2002 after graduating with a BSc in Maths and several years in LucasVarity and Rolls-Royce Aerospace. Elizabeth has worked on Range Rover and Rover Sport for much of her Jaguar Land Rover time, including as Product Chief for the significant 18MY mid cycle freshenings and PHEV launch.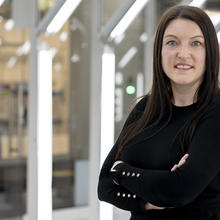 Renee Howells
Head of front engine programmes, Aston Martin Lagonda
Renee Howell's role at Aston Martin is to lead the team developing the front-engined GT cars, including the replacements for the Vantage, DB11 and DBS due in 2023. She took this position in 2020 after establishing her credentials as a sports car expert with roles such as senior vehicle line manager for the DB11 and DBS. She joined Aston Martin in 2003 as a program timing analyst on the DB9 and Vantage.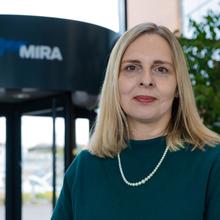 Edith Holland
Chief engineer, functional safety, Horiba MIRA
Edith Holland is responsible for a portfolio of functional safety customer projects at the automotive engineering, research and test services company, and additionally has taken the lead on Safety Of The Intended Functionality (SOTIF), a key component of automated driving. Edith started in the industry as a graduate engineer at Jaguar in 1998 and worked on functional safety projects across a number of departments until she joined MIRA in her current role in 2019. She holds a first-class degree in electrical and electronic engineering from the University of Bristol.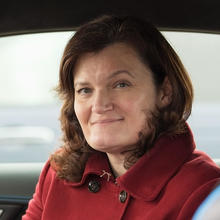 Michelle Mortiboys
Electrical distribution systems, European programme management, commercial business, Aptiv
Michelle Mortiboys moved to this key automotive supplier early 2020 focusing on wiring harnesses and in 2021 her role was expanded to include management of European programmes. She moved to Aptiv from her previous role as head of automotive programmes at Dyson,which she joined from Jaguar Land Rover in 2019. Her long career at JLR peaked as manufacturing programmes director for its Nitra, Slovakia, plant.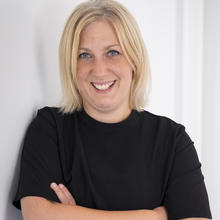 Lisa Reeves
Head of interior design, Volvo Cars
Lisa Reeves was promoted in 2020 to lead Volvo's interior design programme after impressing as design manager, when she worked on the interior of the Polestar 2 electric car and the Volvo V60 and S60 range. She moved to Volvo in 2014 from Bentley where she was an interior designer, creating production designs for the Mulsanne and second-generation Continental GT and Flying Spur. She also created interior design proposals for Bugatti. Prior to joining Bentley in 2007, she worked at Jaguar Land Rover as a computer design modeller. She joined in the company in 2004 on a graduate scheme after gaining a first class degree in transport design from Coventry University.