Winners 2022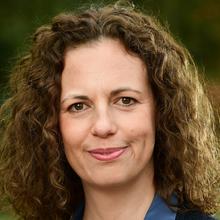 Rachael Thompson
Sales director, Mercedes-Benz UK
Rachael Thompson joined Mercedes' UK operation in 2018 as sales director after moving from Jaguar Land Rover, where she had been UK sales director responsible for all new and used sales in one company's key markets. At Mercedes, Thompson is responsible for overseeing the brands' stated ambition to move to selling direct to customers by 2023, a big shift from the current model of wholesaling to dealers. She entered the automotive business in 1993 when she joined Ford after gaining a degree in accountancy from the University of Huddersfield. She came to JLR in 2013 from the VW Group, having risen to the role of national used car manager for Audi.
Sales 2022 nominees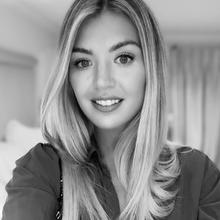 Stephanie Booth
Country sales and delivery leader, Tesla
Stephanie Booth is responsible for growing the Tesla owner base in UK and Ireland in pursuit of the company's mission to accelerate the worlds transition to sustainable energy. Stephanie holds a significant role that that has supported in delivering incredible success in the market. She originally joined Tesla in 2015 as a Product Specialist, moving onto to become a Store Manager in Leeds, then London, before moving into fleet management. Stephanie was promoted to the role in 2021 following her role as Performance Leader and prior to this successfully completed the Tesla EMEA Leadership Development Programme.
Laura Brailey
Head of retail operations, Mazda Motors UK
Laura Brailey oversees Mazda's dealer network in the UK, a role she's occupied since 2017 when she was promoted from national sales manager. In a drive to bring more women into the industry, Brailey this year introduced the Gender Balance initiative in Mazda with the aim to ensure at least 30 percent of key customer facing leadership roles within the dealership environment are occupied by women by 2030. Brailey joined Mazda in 1995 as maternity cover but stayed on to rise through the ranks within sales.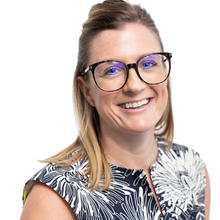 Charlotte Dickson
Head of Asia-Pacific, McLaren Automotive
Named one of 2019's Autocar Great Women Rising Stars, Charlotte Dickson has since been promoted to become McLaren's point person in the Asia Pacific in charge of 15 retailers with responsibility to determine the strategic direction in the region. She was promoted from her previous role as market Manager for North Asia in 2020. She started in automotive on a marketing placement at Bentley in the U.S. before moving to Rolls-Royce cars as a sales graduate in 2007 and switching to McLaren in 2016.

Claire English
Head of fleet, Audi UK
Claire English leads the 20-strong Audi fleet team tasked with working with corporate, contract hire, rental, Motability and dealer partners to boost Audi's business sales, as well as developing strategy. Prior to her promotion in July 2021, she was head of fleet for Volkswagen Commercial Vehicles UK overseeing the biggest LCV orders. She started at the VW Group in 2003 as a graduate trainee, gaining a full time position at first Skoda and then VW Passenger Cars, rising to national contract hire and leasing manager.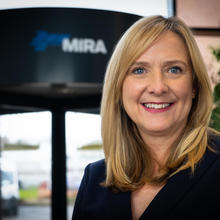 Roisin Hopkins
Chief commercial officer, Horiba MIRA
Roisin Hopkins is in charge of the commercial group for the highly regarded UK automotive engineering, research and test services company, responsible for development, implementation and maintenance of the sales strategy. She also sits on the board. Prior to her promotion in 2021, she was in charge of automotive testing, overseeing a staff of around 180 engineers and technicians. She joined back in 1991 after gaining a degree in mathematics and engineering from Nottingham University and a PhD in System Identification Occupant Simulation from Loughborough University.

Gill Howard
Chief commercial officer, Pod Point
Gill Howard is overseeing big growth at the charger company, which still has the biggest share of the home charger market as of 2021 and is growing in the commercial sector. She was promoted to her current title in March 2021 from commercial director. Howard joined POD Point in 2013 after a career largely spent at drinks firm Britvic, where she rose to the title of director of innovation.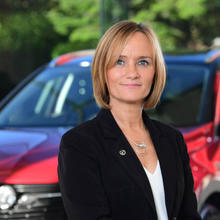 Stephanie Howson
Retail sales director, Vauxhall Motors
Stephanie Howson is responsible for UK retail, small business and Motability sales within the Stellantis group, along with the management of the 240-plus dealer network for the Vauxhall Brand. She has held the position since 2018, when she was promoted from her previous role National Sales Major and Head of Major Groups She joined Vauxhall in 1994 as an Aftersales Project Manager , her first role in the automotive industry.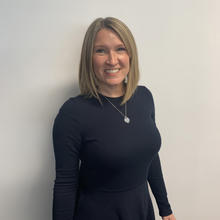 Zoe Lawsson
Head of corporate sales, Marshall Motor Group
Zoe Lawson oversees the fleet side of the dealer group's sales, accounting for around 20,000+ vehicles a year. She was promoted to the role in 2018 where she reports to the commercial director. She also sits on corporate sales forums run by the manufacturers. She entered the automotive business in 2000 working for Reg Vardy before moving to Pendragon and then Marshall in 2010.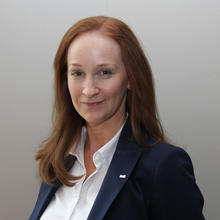 Carole Merry
Franchise director, Marshall Motor Group
Carole Merry oversees those dealers within the Marshall group that sell Honda (Car and Motorcycle), Volvo and LEVC brands. She gained this promotion in 2019 after impressing as head of sales for brands including Honda and Volvo. She started in the industry at the Inchcape group in 2000, becoming franchise director for 15 Toyota, Lexus and Ford sites before joining Marshall in 2014.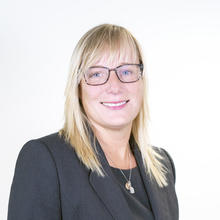 Sarah Nelmes
Head of global retail network strategy, Jaguar Land Rover
Sarah Nelmes is responsible for JLR's dealership strategy globally, having been promoted in 2019 from the position of Head of Network Development and Learning for the UK franchises. She joined the firm in 2012 from the VW Group, where she rose from an accountant position to regional brand manager after starting as an accountant in 1999. Nelmes gained a degree in business studies in 1997 from Northampton University.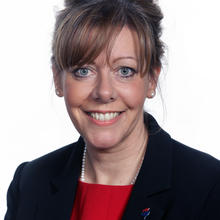 Deborah Reeves
Director of customer services, Jardine Motors Group
Deborah Reeves is responsible for the operations within the Jardine dealer group that deal with customer issues arising from sales or repairs, a position she's held since 2012. She started in the automotive business in 1995 as training and development office manager for Reg Vardy before switching to Jardine in 2000 working in customer services. She's won a number of awards within the group, including the CEO Special Award in 2019.