Winners 2022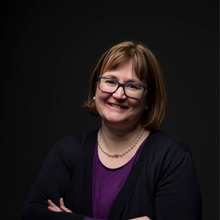 Alexandra Walker
Powertrain and battery assembly launch manager, Ford of Europe
Alexandra Walker, Powertrain and battery assembly launch manager, Ford of Europe
Alex Walker is responsible for all new major engine, e-drive and battery assembly manufacturing launches across Ford of Europe and is currently setting up a team to deliver significant new electric launches for Ford in Europe, which has promised to switch to all-EV for its cars by 2030. Walker was promoted in 2022 after impressing both in her previous role as powertrain warranty manager across Europe, but also in her role overseeing the quality of the eventual 11,700 ventilators Ford built for the NHS during the 2020 Covid outbreak. Walker started at Ford as a vacation trainee at the Ford chassis and axle plant in Swansea 1988 and has worked in a variety of roles in the company across product development, manufacturing and quality.
Operations 2022 nominees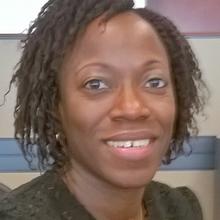 Bim Adesanya
Company secretary, Ford Credit and Ford of Britain
Bim Adesanya's role within both Ford of Britain and its credit division is to ensure compliance with financial and legal regulations as well as corporate governance. She joined Ford in November 2020 from US bank JP Morgan wehre she worked as a company secretary for the securities division. Adesanya holds qualifications from the Chartered Governance Institute UK and Ireland (ICSA) and is also an ICSA fellow.

Rhona Andrews
Financial controller, Porsche Cars GB
Rhona Andrews is responsible for planning and analysing Porsche's business performance in one of its biggest markets, including budgeting and forecasting spend. She reports directly to Frank Angelkoetter, Porsche's chief financial officer in the UK. She joined Porsche in 2007 as financial controller after having worked the finance departments of businesses as diverse as publishing, property and the diamond trade. Her job target is the CFO job itself.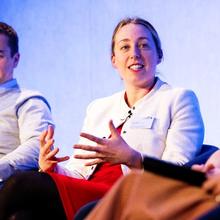 Katie Black
Joint head, OZEV
Katie Black jointly runs the unit set up by both the Department for Transport and the Department for Business, Energy and Industrial Strategy to promote cleaner vehicles. Black joined in 2020 from the National Infrastructure Commission, where she rose to become director of policy in 2018. Her government career started in 2011 when she joined the civil service fast stream designed to develop the talents of future leaders in the service.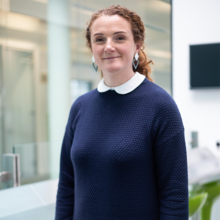 Hannah Boardman
Director with responsibility for advanced manufacturing sectors, BEIS
Part of Hannah Boardman's responsibility is to oversee the UK's industrial transformation to electric vehicles, and connected and autonomous technology. She oversees the sponsorship of the Advanced Propulsion Centre and the Automotive Transformation Programme, who provides money move automotive supply chain towards electrification. Prior to this she was deputy director of the automotive unit within BEIS. with budget responsibility for the £1bn Advanced Propulsion Centre Programme, £246m Faraday Battery Challenge, £80m Stephenson Challenge. She's also a member of the Automotive Council UK.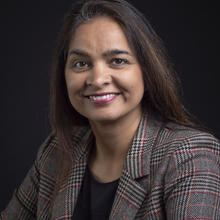 Sukhi Clark
Group operations director, Envisage
Sukhi Clark is responsible for all engineering and manufacturing operations for the company that creates bespoke concepts and classics for many of today's existing and new OEMs. Prior to joining Envisage in 2020, Clark worked at JLR, rising to head its Classic division. Clark moved there from JLR's Special Operations outfit where she project managed the building of a new facility in Coventry. She started out as an electrical engineer with the firm in 1990, before moving to product planning. She holds a BEng in electrical and electronics engineering from the University of Birmingham and is a visiting professor of engineering and design at the university.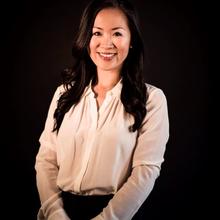 Stephanie Jackson
Chief of staff, Aston Martin Lagonda
Stephanie Jackson acts as liaison to senior management for key issues affecting the company. She was promoted to the role in February 2022 from the position of director of corporate strategy, where she oversaw the company's business plan and growth strategy, including running the management committees. She was made director in 2019 after 10 years at Aston Martin, during which she deployed her law background to good effect within the firm's Office of General Counsel. Prior to joining the company she was a solicitor specializing in corporate law transactions.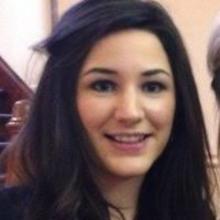 Rosalind Marshall
Deputy head of de- carbonisation strategy, ZEV regulation and international, Department for Transport
Rosalind Marshall works in the Environment Strategy team in the Department for Transport, where she helps leads the push to lower CO2 in transport. She moved to a deputy role in May 2022 with the added remit of zero emissions vehicle regulation after heading up the Transport Decarbonisation plan, a role she'd held since 2019 after serving in the Office for Low Emission Vehicles (OLEV), rising to Head of Infrastructure. She started in government as an assistant to an MEP, before moving to the Foreign Office as a liaison officer.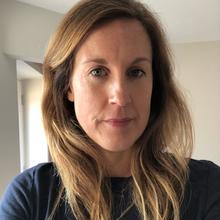 Elizabeth Mehdevy
General counsel and general manager, legal and corporate operations, Toyota GB
Elizabeth Mehdevy joined Toyota in 2016 after four years as head of legal for Honda Motor Europe, and was promoted to include corporate operations in 2020. In her current role she ensures that Toyota GB is meeting its legal responsibilities, including whether the cars meet regulatory standards. Prior to joining Honda in 2012, Mehdevy was a partner at law firm Field Seymour Parkes.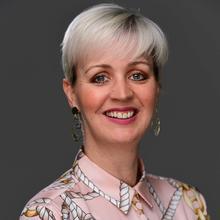 Verity Mercer
Head of customer experience and quality, Renault UK
Verity Mercer was promoted to this role in September 2021 from a position overseeing CRM (customer retention management), data and e-commerce strategy for Renault and Dacia. Previously she was responsible for boosting brand awareness of all Groupe Renault brands in Europe, including Lada and Dacia, working in Paris. Mercer joined Renault UK as graduate trainee in 2001, rising to senior brand communications manager for the whole UK in 2013.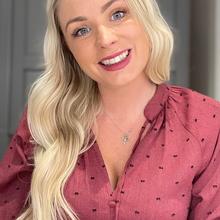 Echo Morcombe
Group brand financial controller, Volkswagen Group UK
Echo Morcombe was promoted to Group Brand Controller in 2021 leading a team of five financial controllers covering all group functions including fleet, retailer training, IT, projects and logistics with an annual cost budget of around £500m. Prior to the promotion she was financial controller with a focus on projects and IT, having joined VW Group in 2019 from VW Financial Services. Prior to that she worked at the Open University. She holds a BSc in Applied Accounting from Oxford Brookes University.

Philippa Oldham
Director of stakeholder engagement, Advanced Propulsion Centre
Philippa Oldham's role at the government funded agency covers PR, events, government affairs and marketing to help APC's mission to ensure the UK is at the forefront of net-zero carbon transport solutions. She also chairs the zero-emissions angled Zemo Partnership members committee. A chartered mechanical engineer, Oldham joined the APC in 2018 from defence contractor QinetiQ, where she was head of transport and manufacturing.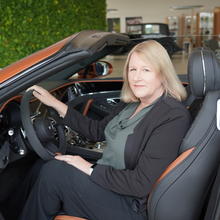 Justine Pridding
General counsel and company secretary, Bentley Motors
Justine Pridding's role covers the management of the company's legal and data protection function, providing legal support across the business and globally and including management of company trademarks. She joined Bentley in 2008 as a legal advisor before being promoted to her current role in 2019. She is a fellow of the Institute of Legal Executives (CILEX).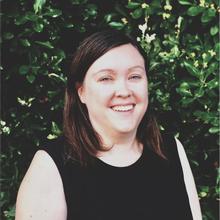 Natasha Robinson
Joint head, OZEV
Natasha Robinson jointly runs the unit set up by both the Department for Transport and the Department for Business, Energy and Industrial Strategy to promote cleaner vehicles. Robinson joined the department in 2016 after moving from the DfT's aviation strategy unit. An electric vehicle owner herself, she has spent seven years at the DfT in various roles, starting out as the principal private secretary for the Secretary of State of Transport.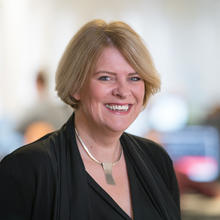 Michaela Samuels
Head of global parts operations, McLaren Automotive
Michaela Samuels oversees the supply and purchasing of aftermarket parts for McLaren Automotive globally, a position she started in 2018 after a career in supply chain and logistics outside of automotive, much of it with medical supplier Olympus. She has twice stood in as global director of aftersales for the company for a combined total of a year in 2020 and 2021.
Leanne White
Financial controller, operations, Lotus Cars
Leanne White is responsible for the financial reporting and control for operations overheads and ensuring the operations team is sticking to agreed budgets. She reports to the head of operations finance. White joined Lotus in 2020 from British Sugar where she rose to the title of site head of finance. She is an FCCA (Fellow of Association of Certified Chartered Accountants).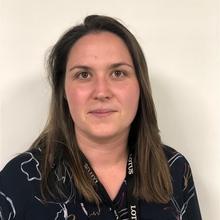 Hayley Wright
Launch and business transformation director, Lotus Cars
Hayley Wright is one of the new intake at Lotus hired to scale up manufacturing as it rolls out new sports cars such as the Emira from its Hethel HQ in Norfolk. Wright moved to Lotus in May 2019 from Jaguar Land Rover where she had risen to the title of Integrated Production System Manager at its flagship Solihull plant. She started with Lotus as Head of Current and Production Quality and moved on to Head of Lotus Cars Manufacturing Systems, and while there set up the Lotus Learning Academy. In November she was promoted to Launch and Manufacturing Systems Director, before adding Business Transformation Director to her title in May 2022.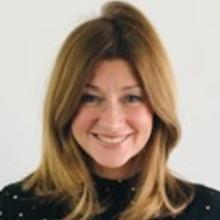 Sharon Wright
Senior manager, franchise development, Toyota GB
Sharon Wright is responsible for 182 Toyota and 47 Lexus retailers across the UK implementing new plans such as the new retail concepts, national EV infrastructure and agreeing network standards. She joined Toyota in 2018 as a senior consultant to research fleet readiness across Toyota's European markets. She came from dealer group HR Owen where was special projects director for two years.