Winners 2022
Mobility and Digital 2022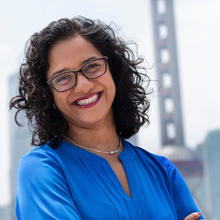 Usha Raghavachari
Innovation lab director, D-Ford, Ford Motor Company
Usha Raghavachari was promoted to this position launching start-up ideas and companies within Ford in 2019 after moving from her previous position as Ford's marketing director, for BEVs in China & Asia Pacific Region. Her stint overseeing EVs in China came in 2017 after serving as director of marketing for Ford in the Asia Pacific region out of Shanghai. She had been European head of marketing communications for the brand until moving to China in 2016. Her 22-year Ford career started in fleet communications in the UK.
Mobility and Digital 2022 nominees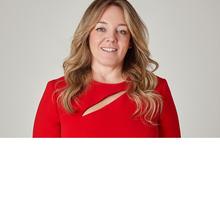 Kirsty Bennett
Chief information officer, Bentley Motors
Kirsty Bennett is responsible for the delivery of Bentley's strategic IT programme, which plays a key role in the company's Beyond 100 transformation to become carbon neutral by 2030. She reports to Jan-Henrik Lafrentz, Bentley's member of the board for finance. She joined Bentley in 2021 from Virgin Atlantic where she had been head of technology and transformation for three years. Prior to that she was head of technology and delivery at the Carnival UK cruise line company.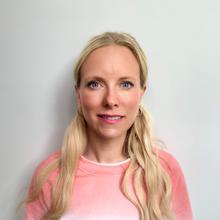 Isobel Dando
Managing director, InMotion Ventures, Jaguar Land Rover
Since June 2021 Isobel has spearheaded Jaguar Land Rover's corporate incubator and accelerator. This role has placed her at the heart of the company's ambitions to rapidly grow its direct-to-consumer services by developing technologies and platforms that transition its cars from pure vehicles into intuitive and smart devices.While in this role, Isobel has strategically led the development and growth of Pivotal, Jaguar Land Rover's flexible and all-inclusive vehicle subscription service as well as THE OUT, the luxury on-demand rental service.Isobel marries her work with Jaguar Land Rover with leading the revival of MOKE as CEO of Moke International. Central to this has been leading the company through its re-launch and into a new era with the full electrification of the brand. These clean-air evocations of one of Britain's most celebrated automotive icons will be delivered to customers through summer 2022 and Isobel is leading the global expansion with first international market entry in the marque's second spiritual home, St Tropez.Isobel first joined the industry in 2002. She started at BMW before rising to lead the Product and Commercial organisation for the luxury brand Rolls-Royce, and where she cemented her passion for iconic brands, customer experience and technology to deliver success.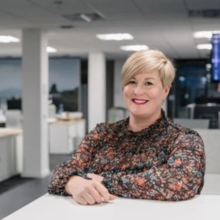 Carol Fairchild
Chief customer officer, CitNOW Group
CitNOW Group provides a market-leading suite of software that addresses the needs of the customer during their car buying and owning experience through a market-leading suite of front-office products focused on the sales and aftersales workflows in dealerships. Carol Fairchild is responsible for all CitNOW Group's customer relationships ensuring the Client Services team deliver an outstanding partnership to their customers. She derived her understanding and passion for automotive retail during 17 years at Arnold Clark, rising to group marketing and product development manager. Following a period consulting working with Lookers, she then joined CitNOW in 2018, before being promoted to chief customer officer in 2019 moving to group responsibility in 2022.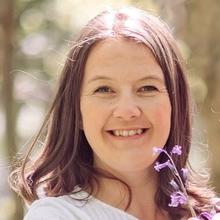 Victoria Hatfield
Head of digital performance, Stellantis
Victoria Hatfield is in charge of ensuring that the Stellantis group is using its digital platforms to enhance the customer experience and brand image, whilst also ensuring it has the digital skills to move to a world in which online sales becomes the norm. She moved to the position in 2020 after almost four years as Head of Brand Communications for Citroën in the UK. Prior to that serving as large vehicle Platform Head for Citroën UK. Victoria has also held a number of commercial roles for Peugeot including Zone Manager and Brand Advertising, Partnership and Sponsorship Manager. She joined PSA in 2004 after graduating from Lancaster University with a BBA Management degree, which included a year spent at Peugeot.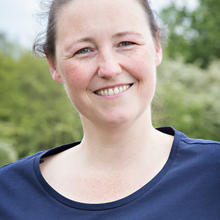 Claire Miller
Director of technology and innovation, Octopus Electric Vehicles
Claire Miller is Director of Technology and Innovation at Octopus Electric Vehicles (OEV), part of the Octopus Energy Group. Claire works at the cutting edge of EV adoption and use-cases for a smart connected grid, including Powerloop vehicle to grid (V2G) which she has led since January 2019. She is passionate about solving real world problems, delivering new technologies to market and, most importantly, into the hands of users to make a positive impact on the world around us. Claire also leads teams architecting and building the systems and digital environments that enable the day to day operation of OEV as an EV leasing company. Claire has a Masters in Mechanical Engineering from Imperial College London. In 2021 she was a recipient of the Women Powering Smart Energy Award for Engineering, and in 2022 has been recognised as a 'Top Woman in EV' in Technology by the EV Summit.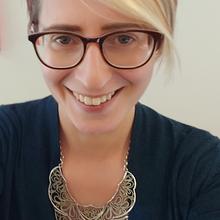 Isobel Pastor
Head, Centre for Connected and Autonomous Vehicles
Isobel Pastor heads up CCAV (the Centre for Connected and Autonomous Vehicles) which is part of both the Department for Transport and Department for Business, Energy and Industrial Strategy. The aim of CCAV is to be promote innovation in self-driving and formulate regulation around it. Pastor joined after six years at the DfT, rising to deputy director of the joint air quality unit, following a career in the civil service.

Suzanne Woolley
Digital director, Volvo Car UK
Suzanne Woolley is responsible for developing and executing IT and digital strategies for the UK, one of Volvo's largest markets. She joined the carmaker in 2020 from Sky, where she had been director of data products, delivery and strategy since 2018. Prior to that she worked for BT's EE brand as director of customer relationship management and insight, the pinnacle of a career in telecommunications that included 11 years at Orange.