Winners 2022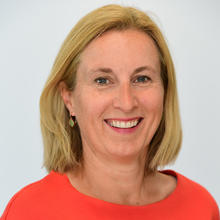 Louise O'Sullivan
Marketing director, UK, Ireland, Cyprus, Malta, Renault Group
Louise O'Sullivan is responsible for the definition, creation and execution of marketing strategies across the Renault Group of Brands following her promotion from network operations director in 2021. There she was responsible for the operations of the Renault group's UK dealer network, including new car sales, parts sales, customer experience and network quality. She was promoted to the role at the beginning of 2019, prior to which she was head of Dacia brand in the UK, Ireland, Cyprus and Malta. O'Sullivan joined Renault out of university in 1995 on a graduate scheme on completion of her degree in marketing and French from Lancaster University.
Marketing 2022 nominees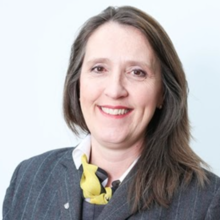 Liz Cope
Chief marketing officer, Vertu Motors
Liz Cope is charge of the marketing efforts across all 17 brands of this successful dealer group, including Bristol Street Motors. She joined the company in her current position in 2016 from the US-based Techtronic Industries where she was vice president of global markets. Prior to that she worked for vacuum company Vax and also spent three years at Dyson.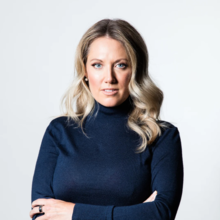 Kim Costello
Chief marketing officer, Pendragon
Kim Costello took on the role overseeing marketing, PR and communications for the UK dealer group in 2020 after moving from giant US car retail group AutoNation following an overhaul of the company by new boss Bill Berman, also from the US. Costello has been instrumental in repositioning the CarStore used-car business as an alternative to newcomers such as Cazoo. She moved into car retail in 2013 after working in professional sports.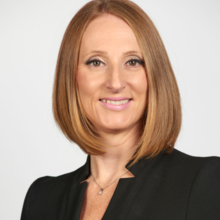 Sarah Cox
Head of Marketing, Volkswagen Passenger Cars UK
Sarah Cox was promoted to this senior position in 2020 and oversees product, events and communications for the brand, including launching the new ID range of electric cars, helping VW become the UK's no1 car brand in 2021. Prior that that Cox was head of marketing for VW Commercials, which she moved to in 2016 from Audi. She joined the industry through a BMW graduate scheme in 1999 aged 21, before switching to Audi in 2004 as area sales manager.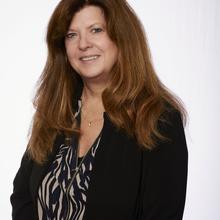 Julia Greenhough
Marketing director, Trust Ford
Julia Greenhough took on the job of overseeing the marketing strategy for Ford's UK dealer group in 2013 following a career working for high-street retail brands including Argos and BHS. The Trust Ford business is responsible for 61 dealerships in the UK, as well as 14 parts sites.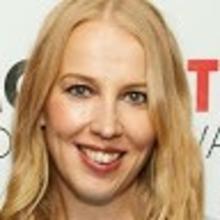 Elina Karppinen
Group marketing director, Renault Retail Group UK
Elina Karppinen moved to this role in 2020, overseeing marketing for Renault's own dealer group that sells around one in four Renault vehicles in the UK.She was made a director of Renault's retail division in after a career at the firm spanning more than 20 years, starting in her home country of Finland. Her first UK role was sales manager in Renault's West London dealership. She turned around the Renault Slough dealership after taking over in 2008, before moving to marketing. She was made marketing director for the Renault Group in 2014.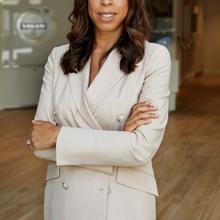 Nicole Melillo Shaw
Consumer director, Volvo Car UK
Nicole Melillo Shaw is responsible for Volvo's consumer business and as such oversees a team of 40 across marketing, consumer experience, insights and PR. She impressed since joining in 2020 with initiatives such as one designed to raise the appeal of Volvo with female drivers. Prior to Volvo she worked outside the car industry, most recently for drugs firm GlaxoSmithKline (GSK) where she rose to the position of global marketing director for skin healthcare.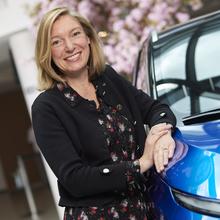 Helen Perry
Customer quality and IS engagement director, Nissan AMIEO
Helen Perry's new role as of April 2022 is to oversee customer quality and to foster a closer working relationship between sales and marketing and IS (information systems) and IT teams. The Paris-based role, which encompasses Europe and other countries in the AMIEO region including India, came after a year spent as marketing director for Nissan West Europe. Previously to that, she was head of electric passenger cars and infrastructure. She moved to the job in 2019 after heading up European marketing for Nissan's small cars, including the Juke, a role she held since 2015. She started her journey within Nissan back in 1999 in the UK as a customer retention manager.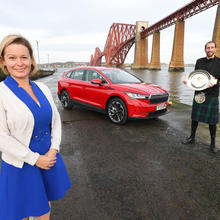 Kirsten Stagg
Marketing director, Skoda UK
Stagg was promoted to her current role in 2016 reporting directly to the head of the Skoda brand after two years working as head of marketing for VW Commercials. She has seven direct reports with overall responsibility for a team of 23 and an agency team of around 130. Her job also includes a cross-VW Group responsibility for the future digital marketing strategy, including data-driven marketing. Stagg joined the Volkswagen Group as a graduate trainee in 1998 and has also worked for Audi and the VW passenger car brand where she rose to national communications manager.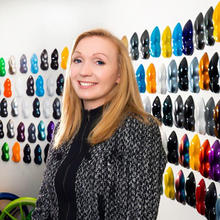 Lorraine Toolan
Head of sales and marketing, McLaren Special Operations, McLaren Automotive
Lorraine Toolan moved to the sports car company in 2018 to oversee the product strategy and management of McLaren's bespoke MSO division, reporting to the head of McLaren Special Operations. Prior to that she was global head of marketing for JLR Special Vehicles Operations where she helped launch the SVO and Classic brands. She joined in 2000 as specification controller for Jaguar after working for then-owner Ford for three years. She graduated from Aston University with an MBA in 2006.