Winners 2022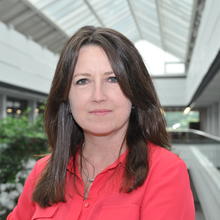 Mairi Gordon
General manager, production operations, engine division, Toyota Motor ManufacturingUK
Mairi Gordon is the most senior manager at Toyota's Deeside engine operations in North Wales, which made 280,000 1.8-liter petrol engines in 2021. There she oversees manufacturing, maintenance, engineering and quality assurance, reporting to the deputy MD of Toyota Manufacturing UK. She moved there in September 2019 from Toyota's assembly plant in Burnaston, where she was general manager of the production control division. Gordon was one of the first British nationals to be hired at the Derbyshire plant back in 1990 when it first started.
Manufacturing 2022 nominees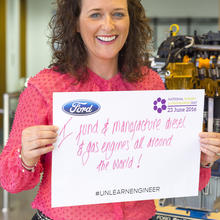 Wendy Graham
Assistant plant manager, Ford Motor Company
Wendy Graham runs two engine plants at Ford's giant assembly facility at Dagenham, east London, that builds around a million diesel engines at year. She was appointed to this position in 2021 from her previous role overseeing Ford of Europe's drive to cut manufacturing costs. Before winning that job in 2019 she wrote the manufacturing strategy for all Ford engines globally up to 3.0 litres in size, a senior role that reflects her impressive rise through manufacturing after joining Ford as a graduate engineer in 1995. She holds a joint honours degree in mechanical and manufacturing engineering and Japanese from Cardiff University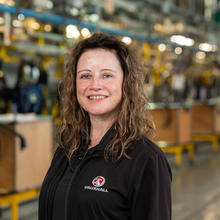 Diane Miller
Plant director, Ellesmere Port, Stellantis
Diane Miller is responsible for the operational running of all aspects of the Ellesmere Port plant for Stellantis and Vauxhall and has the big task of overseeing the investment to switch to making electric vans after years of building the Vauxhall Astra. She moved to the role in February 2022 after serving as general assembly manager and before that paint unit manager in the same facility. She joined Vauxhall from Aston Martin in 2014, where she'd overseen paint operations. Prior to that she worked at Ford.

Nicola Stoker
General manager, total delivered cost, Nissan
Nicola Stoker's Sunderland-based role is to challenge various cost elements of Nissan vehicles produced in Europe. She is responsible for optimising the cost of Micra built in France and has recently led a cross functional team improving Nissan's RVC (Regional Value Content) to secure exports from its Sunderland plant post Brexit. Prior to her role as TdC Director (Total delivered Cost), Stoker was General Manager for Renault-Nissan Global Alliance Supply Chain Management, where she was responsible for developing their global supply chain strategy, which supported 122 manufacturing plants and over 200 markets worldwide. She joined Nissan at the Sunderland plant 23 years ago as a graduate controller in the Production Control department before working her way up into the Renault-Nissan Alliance Logistics team in 2009.