Winners 2022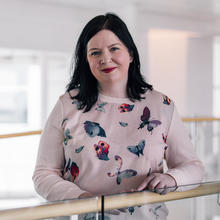 Danella Bagnall
Vehicle Programme Quality Director, Jaguar Land Rover
Danella Bagnall won the vehicle development category in our first ever Great Women in the British Car Industry initiative back in 2016, the year after she became JLR's chief engineer for the Evoque, the first female within JLR hold the chief engineer position. In that role she launched the Evoque convertible before switching to oversee the Jaguar F-Pace. She topped the category again in 2020 following her promotion to her role current overseeing vehicle quality, a key position as JLR looks to match and beat rivals on key metrics such as reliability.
That came after three years spent in China leading engineering for the firm there, with responsibility for China-specific models such as long-wheelbase versions of the Jaguar XE and XF. Born in Coventry, Bagnall followed her parents into the automotive industry, first in as a technical apprentice at Austin Rover then moving to Land Rover in 1992. She specialized in body engineering, helping to launch the outgoing, aluminium-based Range Rover and Range Rover Sport.
---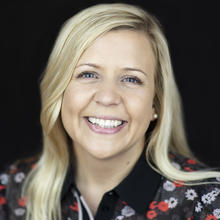 Michelle Roberts
Marketing Director, BMW
Michelle Roberts first won the marketing category in 2018, the year she was also promoted to lead BMW Group marketing in the UK. In 2020 she cemented her position with another category win in our biennial awards for high-flyers. In her position, Roberts is the only women to sit on BMW's UK board and she also represents UK and Europe on BMW's Global Marketing and Customer Board, reflecting her influence on the company.
Roberts, a fluent German speaker, joined the firm via a newly instigated graduate scheme in 2000, moving to project manager for the BMW 5-series and 6-series in 2007. In 2011 she joined Mini as corporate communications manager. Her breakout role was to manage BMW's large-scale sponsorship of London 2012 Olympic games, before switching to head of marketing for Mini. She then moved to BMW's Munich HQ as head of international brand and communication management. Roberts holds a degree in German and business studies from the University of Sheffield, gained in 2000.
---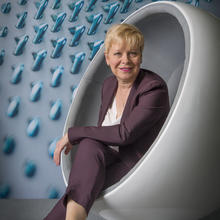 Linda Jackson
CEO, Peugeot
Linda Jackson won Autocar's inaugural Great Women in British Car Industry initiative in 2016 and again in 2018 amid her five-year stint as CEO of the Citroen brand. Her promotion to the Citroen job 2014 and subsequent success in leading a global car brand made Jackson the epitome of everything the initiative stood for – celebrating the achievements of women working within what is still largely a man's world.
In January 2020 she was promoted to oversee brand portfolio development for the PSA Group, a key job that addressed the differentiation of brands in the upcoming merger with FCA group. Once that had gone through Jackson was promoted again in January 2021 to head Peugeot, the flagship brand in the resulting Stellantis group.
Jackson made the jump to Citroen CEO following a stint as head of Citroen in UK and Ireland, a role she'd successfully held since 2010. Jackson started in the automotive industry at Jaguar in 1977 as an accounting clerk, and climbed through the ranks of MG Rover Europe, serving as CEO of France for three years. In 2005 he moved to Citroen UK, joining as chief financial officer for the brand and going onto to do the same job for Citroen France.
---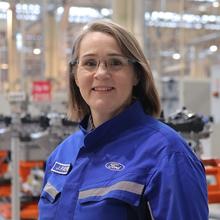 Josephine Payne
Director Craiova Vehicle Operations and Site, Ford
Jo Payne oversees the entirety of Ford's successful plant in Craiova, Romania, where it currently builds the Puma small SUV and in the future will build a small van, with electric versions planned for both. She was promoted to this position in April 2021 after less than a year as assistant plant manager. Prior to that she was charge of the adjacent engine plant in Romania, where Ford builds the one-litre EcoBoost and 1.5-liter EcoBoost petrol engines at a rate of around 250,000 a year. She was promoted to the position in 2018 after a year-long position responsible for the ramping up of the 1.5-litre diesel at Ford's Dagenham plant in London. Before that she was Ford's global manufacturing manager for powertrain based in the US leading a team of over 250. She joined Ford at Liverpool's Halewood plant in 1996 as a controls engineer, and gradually built up her experience of engine and gearbox manufacturing from there. She has overseen projects in Bridgend, Dagenham, Valencia (Spain), Chihuahua (Mexico), Taubate (Brazil) as well as delivering Ford's first petrol/diesel flexible line in Chennai, India. She holds a master's degree in electronic engineering from the University of Southampton.
---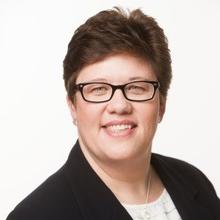 Sue Slaughter
Purchasing Director Global Material Cost, Supply Chain Sustainability, Ford
Sue Slaughter won her place in the 2022 Hall of Fame for her work within Ford's purchasing division. Her 2018 win came in the year she became chief purchasing director for Ford of Europe, having moved back to the UK from Cologne, Germany, where she was chief operating officer for Ford's joint venture gearbox maker Getrag Ford Transmissions. She also won her category in 2020 while the same European purchasing role.
Slaughter is now in charge of Ford's global strategy for supply chain sustainability and cost, a key role that balances the twin concerns of car companies as they move into the electric era. One of her roles for example is to scrutinize the working practices of companies mining battery raw materials.
Essex-born, Slaughter joined Ford as a business trainee from school in 1987 and rose through the ranks of business planning and logistics, before making her mark in purchasing. Before moving to the Getrag role in 2015 she was the director in charge of purchasing for global B-cars (Fiesta), moving from a similar global role for C/D cars (eg Mondeo) based in America. Slaughter is also chair of the Responsible Business Alliance (RBA).
---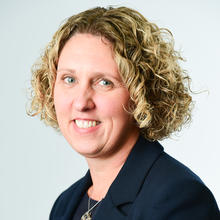 Angela Shepherd
CEO, Mercedes-Benz Retail Group
Angela Shepherd heads up the Mercedes-Benz Retail Group, owned by Mercedes-Benz itself, which consists of eight new, approved-used and aftersales centres with four additional service centres in and around London, including the flagship Brooklands showroom.
Shepherd first won the sales category back in 2016 when she was network operations director for Mercedes in charge of overseeing its dealers, a position she'd held since 2014. She next topped the category in 2020, after she'd been promoted to lead the Retail Group in December 2019.
Prior her network operations role she was head of training for the company. Shepherd started at Mercedes back in 1990 as a graduate trainee after gaining a BA in modern languages (she's a proficient German speaker) and communications from the University of Wales in Swansea. Her longest held position in the company has been as customer services director from 2003 to 2013 when she moved the company from 26th to third in the JD Power dealer service satisfaction rankings. While Shepherd has had to shrink the Retail Group during her stewardship as part of a wider strategy within Mercedes, it remains a core element of the brand's sales push in the UK.