Winners 2022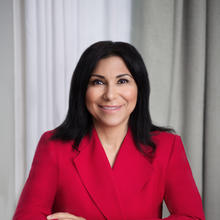 Eman Martin-Vignerte
Head of political affairs and government relations, Robert Bosch UK
Eman Martin-Vignerte has been the Head of Political Affairs and Government Relations at Bosch, since 2013. Born in Qatar, Martin-Vignerte has a degree in electrical engineering from the University of Paderborn and a degree in medical equipment engineering from Ulm University, both in Germany. She first joined Bosch, the world's largest automotive supplier, in 1999 to work on software and hardware development. Starting with common-rail diesel engines, she then went into sales, rising to the position of sales and business development director. Alongside her role at Bosch, she is also Vice Chair of CBI (Confederation of British Industries) South East & Thames Valley, a board member of Local Enterprise Partnership Buckinghamshire and the Chair of Diversity, Equality & Inclusion for the Autocouncil.
Government Affairs 2022 nominees
Helen Foord
Head of government affairs, McLaren Automotive
Foord moved in April 2022 to become McLaren's point person to liase with the Government. Her shift to the specialist automaker came after 15 years working for Stellantis and its previous incarnation the PSA Group. There she pressed the case to the Government on issues that affected its two Vauxhall plants in the UK, as well as other more general automotive issues. Foord took on the wider Stellantis remit in January 2021 following the merger with FCA with PSA Group, further enlarging a role expanded in 2017 when PSA bought Vauxhall/Opel in 2017. She joined Vauxhall's former owner GM back in 2006, moving from energy watchdog Ofgem.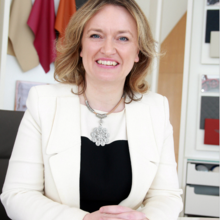 Sally Hepton
Director of government relations and CSR, Bentley Motors
Sally Hepton has lead both the government lobbying and corporate social responsibility functions for Bentley since 2013, when she moved to the luxury brand from her previous job as head of UK media relations for Shell. Prior to that Hepton worked as corporate and government affairs manager for Toyota in Europe. Hepton is also a board member of the Northern Motoring Alliance.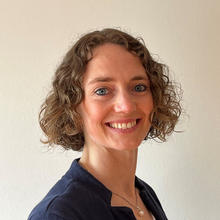 Franziska Rothe
Head of London office, governmental affairs, Volkswagen Group UK
Franziska Rothe has been in charge of the London office of Volkswagen's global Government Affairs department since 2013, after moving there for her previous position of PR manager for Bentley covering western Europe. Prior to that she worked in Government Affairs for the Volkswagen Group on an EU level.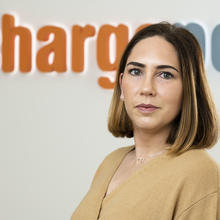 Tanya Sinclair
Policy director UK, Ireland and Nordics, Chargepoint
Tanya Sinclair is the charging provider's link to governments across Europe, an integral role in ensuring the successful electrification of transport . She came to the ChargePoint in 2018 from electric taxi company LEVC, where she was public affairs manager, but cut her teeth in government affairs working for Nissan and Tesla.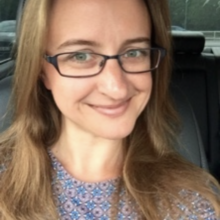 Nicola Walker
Government affairs director and executive director, Ford Motor Company
Nicola Walker has been Ford of Britain's link to the government since 2016 and was promoted to the company's executive board in 2021. Successes in her role including securing government support to bring Ford's £230 million electric-drive investment to the Halewood gearbox factory along with ensuring Ford's needs were met in post-Brexit relations with Turkey, where Ford builds vans. Walker joined Ford from the CBI (confederation of British Industries), where she rose to the position of policy director.