Winners 2022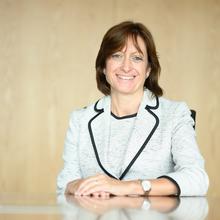 Alison Jones
Senior vice-president of circular economy, Stellantis
Alison Jones' promotion through the ranks of what was PSA Group and is now Stellantis continues with the May 2022 announcement she will be overseeing the company's global 'circular economy' strategy, focusing on sustainability, recycling and other key changes the company can make to reduce its CO2 footprint. Prior to that Jones oversaw Stellantis brands in the UK after being appointed to the role in 2021, having previously been in charge of Peugeot, Citroën and DS in the UK since 2019.She was headhunted for the role after impressing during her career in Volkswagen Group, during which she rose to become head of the Volkswagen brand in the UK following a 2016 promotion from aftersales and customer quality director for the wider VW Group.Jones spent almost 20 years at the VW Group, starting in 2000 in customer services before rising to finance director in 2004, drawing on her qualification as a tax account in 1994. She was then promoted to become head of aftersales and customer services in 2007, before moving to senior positions within retail and customer quality. Jones is also president of automotive lobby group the SMMT (Society of Motor Manufacturers and Traders) for 2022 following a year-long term as vice president. She's also a vice president for the Institute of Customer Service, representing automotive.
Executive 2022 nominees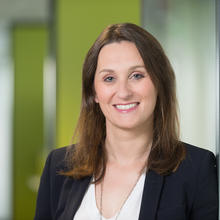 Alice Altemaire
UK CEO, Mobilize Financial Services
Alice Altemaire looks after the UK arm of Renault's bank, which provides finance to dealers and customers of Renault, Nissan, Dacia and Alpine. She took up the role in July 2019, having previously been head of mobility services at the bank's head officer in France. Altemaire has been at Renault for 15 years, and was the chief finance officer when the UK arm of the bank started in 2015. She currently heads up more than 300 employees and the UK arm manages more than a quarter of a million loans, making it one of the largest among RCI's country divisions.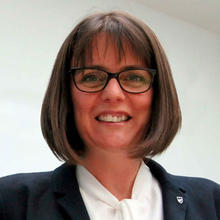 Karen Anderson
CFO, Vertu Motors
Anderson helped set up Vertu in 2006 and now the dealer group is the fifth largest in the UK and ninth largest in Europe with 149 outlets, according to data from dealer analyst firm ICDP. It's also fresh from reporting its highest ever profits for the financial year to the end of February 2022. Anderson is CFO at Vertu and handles all aspects of the Group's financial dealings. Prior to Vertu, Anderson was group financial controller for Reg Vardy, which she joined in 2000 after seven years working for consultancy firm Arthur Andersen.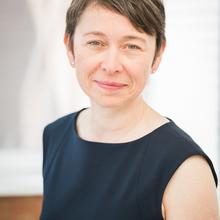 Lisa Brankin
Managing director, Ford of Britain
Lisa Brankin rose to become Ford's top executive in the UK in November 2020 following a promotion from her previous role as director of passenger cars, overseeing sales and marketing since July 2019. Just six months prior to that she had been promoted to sales director after holding the position of marketing director for three years. Her 15 years at Ford included spells as director of dealer operations, marketing manager for dealers and consumers, and communications, events and sponsorship manager. Originally from Northern Ireland, Brankin graduated from the University of Ulster in 1990.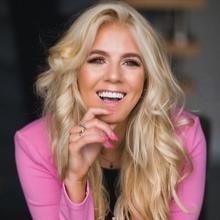 Jordan Brompton
Co-founder and chief marketing officer, Myenergi
Jordan Brompton is the co-founder and CMO of myenergi, a global leader in eco-smart home management solutions best known for developing zappi – the world's first EV charger capable of harnessing 100% renewable electricity from solar and wind generation. Since founding the business in 2016, Jordan has helped to build myenergi from a team of two to a workforce in excess of 350, shipping more than 350,000 products around the world and opening subsidiaries in Germany, Ireland, Australia and the Netherlands along the way. Key responsibilities include driving all sales and marketing activity both nationally and internationally.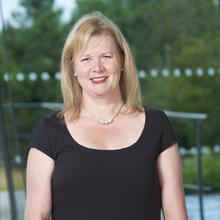 Paula Cooper
Director, Consumer One and Academy, Toyota GB
Paula Cooper has led Toyota GB's advanced customer strategy division since 2016 and also sits on the firm's UK board. In that roles she's responsible for improving the whole customer experience, using data to identify new trends. Examples of her work for the company including introducing online retailing and launching subscription services for both Toyota and Lexus brands. Previously she was in charge of developing Toyota's dealer network in the UK and she now oversees the company's training academy. She joined Toyota GB in 1991.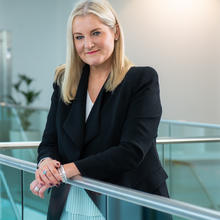 Julie David
Managing director, Peugeot UK, Stellantis
Julie David joined Stellantis in 2021 to take over the prime role overseeing the strategic and operational activities of Peugeot brand in the UK, reporting to UK Stellantis head Alison Jones and now Paul Willcox. She joined from Jaguar Land Rover, where she spent six years and held the positions of Global Franchising & Retail Strategy Director and Global Experiential Marketing Director. Prior to that she spent thirteen years working within the VW Group, four years running her own exec coaching & consultancy business & four years at Ford Motor Company.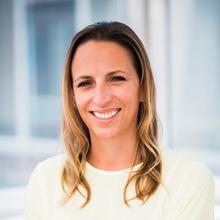 Mandy Dean
Director, commercial vehicles, Ford of Britain and Ireland, Ford Motor Company
Mandy Dean looks after the sales and marketing of Ford's key van division in the UK after being promoted in 2020 from the job of marketing director for Ford in the UK. Under Dean's watch, the Ford Transit Custom became the UK's best-selling vehicle overall, a big achievement in what is also Ford's biggest European market. Dean joined Ford in 1995 in purchasing and logistics before moving to commercial vehicles and then holding key sales and marketing roles in both divisions as she climbed the ladder.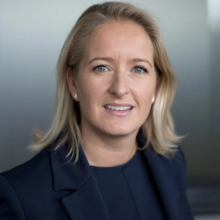 Kate Ferry
CFO, McLaren Group
Kate Ferry joined McLaren Group as CFO in April 2021 after moving from communications company TalkTalk, where she was Group CFO. Prior to that she worked at Dixons Carphone as group corporate affairs director, which she joined in 2010 from the bank Merrill Lynch.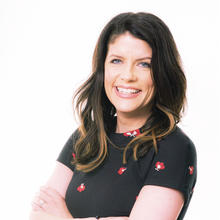 Anna Gallagher
Jaguar brand director, Jaguar Land Rover
Anna Gallagher has the key job of overseeing Jaguar's product and marketing strategy as it pivots to an all-electric brand in 2025. Gallagher was appointed in 2021 to the position once held by Bentley CEO Adrian Hallmark after impressing in her previous role of director, customer journey and digital, especially during the pandemic. Prior to that she was general manager for JLR's global sales operations. Gallagher joined Jaguar back in 2000 as part of a graduate training scheme, before moving over to work for then-parent-company Ford in a sales role. She then rejoined Jaguar in 2008 as product manager for the Jaguar XJ limo.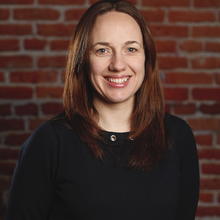 Fiona Howarth
CEO, Octopus Electric Vehicles
Fiona runs Octopus Electric Vehicles, the EV specialist leasing business within the entech unicorn, the Octopus Energy Group. With a team of impartial experts, Octopus EV can help you choose your new electric car and give you everything you need to go with it. To help accelerate the transition, Octopus focus on helping businesses offer EV Salary Sacrifice to their employees, as it makes driving electric cheaper than petrol, even before the fuel savings.As our roads are transformed by electric vehicles, our electricity sector must transform too - and Fiona has helped forge the path for dynamic energy tariffs and smart EV charging - including overseeing one of the world's largest demonstrations of Vehicle-to-Grid: Powerloop.After an early stint with BMW developing hydrogen powered cars, Fiona spent time at Bain & Company and Government (now BIES), before focusing on taking smart products to market - most notably with Hive by British Gas, which is now in nearly 2 million homes.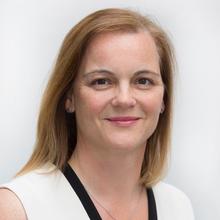 Katherine Latham
CFO, LEVC
Based in Coventry at LEVC's HQ and factory, Katherine Latham is responsible for all financial aspects of manufacturing and sales. A chartered accountant, Latham moved from UK's biggest automotive supplier, GKN, where she headed up finance at its key electric powertrain division. Prior to that she was global director for financial planning at Jaguar Land Rover, mostly recently as part of JLR's cost-saving Charge turnaround project. She moved in there 2015 from Bentley, where she started in 2000 as an investment controller before leaving as head of commercial operations for its bespoke Mulliner division.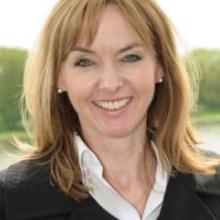 Cathy O'Callaghan
Vice-president and controller, Ford Motor Company
Cathy O'Callaghan holds one of the most senior finance roles within Ford, reporting directly to the chief finance officer John Lawler. She was promoted in 2018 from chief finance officer for Ford in South America. She started at Ford back in 1990 and has held an number of key roles for the company in the UK and Europe, including finance director of Ford of Britain. She has a degree in economics from the University of Reading.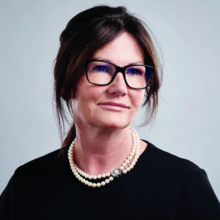 Avril Palmer-Baunack
CEO, BCA, Constellation
Avril Palmer-Baunack leads the ambitious pan-European Constellation group that comprises high-profile brands such as BCA car auctions, We Buy Any Car, online car sales company Cinch as, as of 2021, the Marshall Motor Group. As such Palmer-Baunack is one of the most senior female executives in the UK but she started out in the industry working the front desk in a car and van rental outlet. Palmer-Baunack is married to former VW executive Uwe Baunack and has largely stayed in the automotive industry during her illustrious career, including stints at van-leasing company Northgate and automotive services company Autologic.

Jane Pocock
CEO, Copart UK & Ireland
Pocock leads the UK arm of the global company that specializes in the remarketing and recycling of used and salvage vehicles for a variety of customers, including insurance total losses. Pocock oversees a staff of 1,200 across 19 locations in the second most established market in Copart's global business and she reports to Jeff Liaw, President of Copart Inc. Pocock joined the company from online LCV leasing firm Vans Direct, where she led significant growth over a ten-year period before selling to Vertu Motors Plc. Prior to that she spent 17 years with the AA.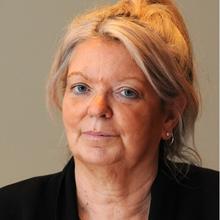 Sue Robinson
Director, RMI
Robinson is in charge of the day-to-day running of the NFDA, the lobby group for franchised car and van dealers in the UK. She's also a director of the Retail Motor Industry Federation (RMI), of which the NFDA is part. She started her role back in 2006 after joining the RMI first as press officer, then moving to PR and policy manager. Robinson started her career in magazine journalism after gaining a degree in social science and criminology from Birmingham University.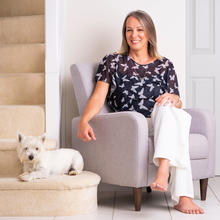 Isobel Sheldon
Chief strategy officer, Britishvolt
Isobel Sheldon the first employee of Britishvolt in 2020 after joining from the UK Battery Industrialisation Centre, where she was director of business development and responsible for providing the right backdrop for the construction of factories exactly like the one Britishvolt is planning in North East England. Prior to that Isobel worked for Cummins Electrified Power where she was director of technical market development, moving over when Cummins acquired Johnson Matthey Battery System. Awarded an OBE in the New Years honours list 2020, she has a long career in the EV batteries, spanning 20 years, and was responsible for a number of innovations that has resulted in the EVs we see on the road today, she is also member of the UK's Critical Minerals Expert Committee along with other advisory positions including the Faraday Institution, providing independent advice to the government on the scope and content of minerals strategy for the country along with battery technology expertise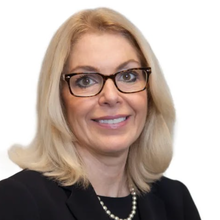 Jean Smith
CFO, Volkswagen Financial Services UK
Smith holds the key post in the Volkswagen division that finances vehicles sold at VW Group brand dealerships in the UK and has long been the largest of the 'captive' (ie manufacturer-backed) finance houses. She moved to this role in April 2019 from the position of joint managing director at VW Financial Services in the Netherlands. She's been with the division since 2001, working in the UK, Europe and also China, where she help launch VWFS operations in 2004. She joined from BMW where she worked in various financial services roles.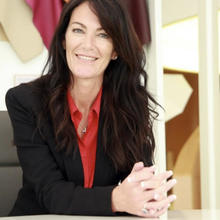 Sarah Simpson
CEO, Porsche Cars GB
Sarah Simpson was promoted to this prime automotive role in September 2021 after moving from Bentley. There she was regional director for the UK, Bentley's second largest market, and the region comprising the Middle East, Africa and India. In that role she oversaw franchising, sales, aftersales and marketing activities for 14 countries. Prior to this 2020 move, Simpson was responsible for overseeing sales in the UK and Bentley's key Asia-Pacific region. She joined Bentley in 2012, rising to head of UK sales in 2014. She has worked for Porsche and Bentley's parent company, the VW Group, in the UK since 1999.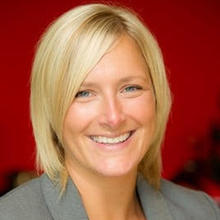 Rebecca Adamson
Head of automobile, Honda UK
Rebecca Adamson was promoted in 2020 to this position responsible for overseeing Honda's car sales after impressing as her previous job as head of network and commercial development, looking after the brand's dealers. Adamson joined Honda in 1999, spending most but not all of her career within sales operations. Outside of sales, Adamson spent three years as head of corporate affairs for the company.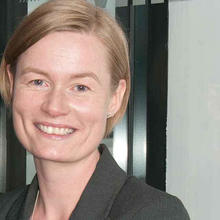 Pia Wilkes
CEO, VCA
As head of the Vehicle Certification Agency, Pia Wilkes is responsible for ensuring that the regulations governing the safety and emissions of all cars sold in the UK are met. She moved there in 2016 from a managing role in automotive testing organization, Horiba Mira. She started her career at Lotus as a type approval engineer in 1996, before shifting to TWR and then Prodrive as head of business development in 2003.