Winners 2022
Aftersales and Workshop 2022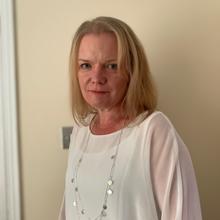 Sarah Brettle
Director, FCSD, Ford of Britain
Brettle looks after Ford's aftersales in the UK and Ireland, making sure this key revenue channel stays profitable through her oversight of Ford's network of repairers and bodyshops. She reports directly to Nigel Brackenbury, head of the customer service division for Ford of Europe. She joined Ford in 1998 as a direct sales manager and worked her way through aftersales to take up her current post in 2020. Her key achievements include the rollout of the Ford Certified Collision network as well as developing innovations that help reduce customer hassle, such as Ford mobile services.
Aftersales and Workshop 2022 nominees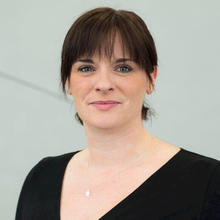 Beccy Atkinson
Area Aftersales Manager, Volkswagen Commercial Vehicles
Beccy Atkinson began her career in automotive as a service receptionist in 1998 before overseeing a dealer aftersales team and then moving to her national role in 2016 covering all VW CV dealers in the south west, 20 in total. Atkinson has "broken the mould" in a traditionally male dominated side of the business, Paul Anderson, national aftersales manager for VWCV, said. "Beccy is in my succession plan to take over my position in the next three years." he added.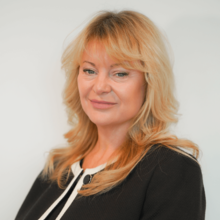 Karen Rotberg
Co-founder, Book My Garage
Rotberg is one of the most prolific female entrepreneurs in UK automotive after helping set up a string of businesses. She moved into the industry in 2010 when she set up used car b-2-b service Auto-Online with her husband Douglas. She then helped establish CarSite, a used-car supermarket, before selling to Tescos and serving as board director for Tesco Cars until 2012. She co-founded BookMyGarage, an online price comparison and booking service, in 2013.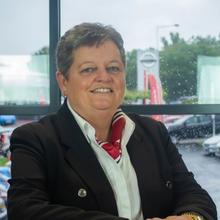 Pauline Turner
Aftersales director, Chorley Group
Turner moved to the position of aftersales director at the 10-outlet dealer group based in the north west of England in 2020, having been its managing director for the previous five years. She started out in the business in 1988 valeting cars for before becoming a saleswoman. She reports to her brother Andrew Turner, Chorley Group's founder and chairman. Chorley Group was founded in 1989 and gained its first Nissan franchise in 1994, for which Turner was made sales manager.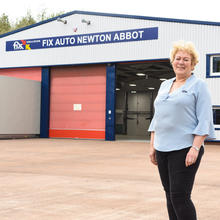 Louise Woolacott
Business Owner, Fix Auto Mid Devon
Woolacott rejuvenated her ailing family auto repair business in Crediton, Devon, starting with an overhaul in 2013 that helped win it the award of Top Performing Bodyshop in the same year from the Auto Body Professionals Club. Last year Woolacott opened a second site in Newton Abbot with a third in the planning. Run with help from her daughters Alena and Erika, the business has become a successful part of the Fix Auto UK franchise.