Judges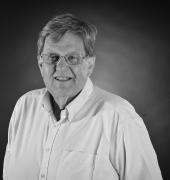 Steve Cropley
Steve Cropley has been testing and writing about cars for nearly 40 years, half of that time at Autocar, the original car magazine. He trained as a journalist in Australia, came to the UK to join the staff of Car magazine in 1978, and became editor in 1981. In 1989 he launched his own magazine, Buying Cars, which was bought two years later by Haymarket Media Group, where he has worked "very happily" ever since. He claims to be as much in love with cars – and the industry that makes them – as he was on day one.
Martin Bohling
Global Managing Partner, Courland Automotive
Seeing the demand for a specialist automotive recruitment firm, Martin founded Courland Automotive Practice LLP in London in June 1991.  Since then the firm has grown to have a global footprint providing executive search and interim management services for clients in Europe, America, Asia and Australia.  Courland celebrated its 25th anniversary in June 2016. Martin's automotive executive search career spans some twenty eight years and has involved him in successfully recruiting on behalf of prominent clients, past and present senior management in today's global automotive industry. He is considered to be one of the most knowledgeable and experienced automotive headhunters in the world.  In October 2010 Martin had the distinction of being elected to the board of the Automotive Hall of Fame, the 'highest' place of honour in the international motor vehicle industry. Prior to entering the executive search profession, he held management positions in Chrysler International SA in Europe, USA and Asia Pacific. Martin holds both Bachelor and Master degrees in Law and is qualified as a Barrister specialising in Mergers & Acquisitions.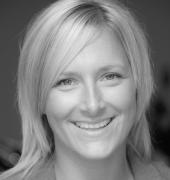 Rebecca Stead
Head of Corporate Affairs (PR)
She has over 20-years car industry experience, starting her career at Christie's based in London and Los Angeles as a Junior Specialist in the Automotive Division.  Rebecca joined Honda UK in 1999 as Sponsorship and Brand Promotions Manager, followed by numerous field based management roles, including Aftersales, Area Sales, Business Management, Regional Commercial and Senior Regional Operations Manager.  Rebecca returned to HQ to head up the PR and Events Team in August 2013, the department delivers events and communications for all divisions of the Honda business in the UK: Car, Motorcycle, Power Products and Motorsport.  Rebecca is an automotive enthusiast, her personal fleet includes a historic Honda, several Honda Cubs and a Paul Smith mini, she's saving for an NSX and is promising to reinstate her lapsed motorcycle licence before the year is out.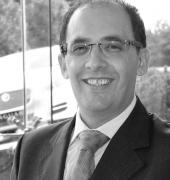 Jo Lopes
Head of Technical Excellence
Jaguar Land Rover Limited
Jo Lopes joined the then Rover Group (including Land Rover) as a graduate in 1989. Jo then worked within Research and Development in different Engineering roles on Land Rover and Jaguar projects. Since the end of 2006, Jo became Head of Technical Excellence for Jaguar Land Rover. He has responsibility for the development and nurturing of engineering skillsand competencies. This includes ensuring that new engineering graduates and apprentices are given the necessary engineering skills to support future growth. He leads on promoting engineering though direct involvement with activities which seek to raise the profile of the advanced engineering sector to the public and government at large. Jo chairs the Automotive Sector Strategy Group of the sector skills council, SEMTA and supports the UK Automotive Council in the area of skills development. He is a Chartered Engineer, has a Master of Philosophy in Applied Physics and is a Fellow of the Institution of Engineering & Technology.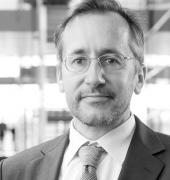 Geoff Grose
Geoff has over 25 years experience working as an engineer in the automotive Industry, having started out as an undergraduate apprentice at Rolls-Royce Motor Cars. Prior to McLaren, he spent 12 years with Lotus Engineering, working initially in vehicle safety and subsequently whole vehicle development. During this time, he led whole vehicle programmes for many industry clients, including the Opel Speedster turbo, as well as Lotus itself, working on the Series 2 Exige. Geoff joined McLaren in 2006 as Head of Vehicle Development, leading the testing and development activities on several Mercedes-Benz SLR McLaren models and the McLaren 12C project, from very early mules through to final certification.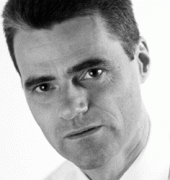 David Moss
Vice President, Vehicle Design & Development, Nissan Europe
As a Vice President at Nissan Technical Centre Europe (NTCE), David is responsible for all aspects of vehicle design and development for all markets across Europe. He joined Nissan as a Graduate Engineer in 1990 and over the last 24-years he has held engineering positions including body design, interior and exterior trim design, cockpit module design and corporate planning. In 2007, as a director in vehicle engineering, David was responsible for the design and development of the body and exterior trim of all of the European models, including the industry-changing Nissan Qashqai. In 2012 he took on responsibility for all aspects of vehicle design at NTCE, a role that requires him to manage teams across Europe and Russia, and play a central role in the global research and development function for the company as a whole.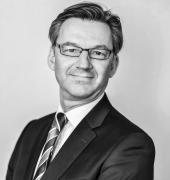 Mike Hawes
Society of Motor Manufacturers and Traders
Mike Hawes became SMMT Chief Executive on 2 September 2013. He has more than 20 years experience in policy and public affairs, the majority of which hasbeen spent in the motor industry. He joined SMMT from Bentley Motors where he held anumber of PR, corporate and public affairs roles. Prior to that, he also worked for both Toyota and, more recently, Bentley's parent company,Volkswagen AG, were he developed the European and global knowledge needed for this challenging role.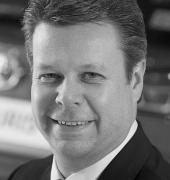 Rob Giles
Director, HR and Corporate Affairs
Robin – Rob Giles joined Toyota (GB) in 1993, having started his career in management accounting in the retail motor industry. At TGB he initially took on a number of field-based management roles including After Sales and Sales. Rob went on to become Franchise Representation Manager in 1999 and then Brand @ Retail Manager before being promoted to General Manager, Marketing Communications in 2002. From 2008 he held several General Management roles heading Environment Strategy and CSR, Corporate Planning and more recently Human Resources and Facilities. Rob was promoted to the role of Director - HR, Corporate Planning, CSR and Legal in April 2013.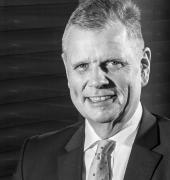 Andrew Didlick
Director of Communications, Events & Brand Partnerships
Andrew Didlick has worked in the Automotive industry for most of his working life starting with GKN in the late 70's moving to Jaguar Cars in the late 80's as Manager of World Advertising, finally joining Peugeot Motor Company in 1992 as Head of Advertising. He was appointed Director of Public Relations in 2000 and is now Director of Communications, Events and Brand Partnerships for all three of the PSA Group's Brands in the UK – Peugeot, Citroën and DS Automobiles".