Next Generation Award - Kick-start your career in the automotive industry
Applications for 2014 are now closed and the winner has been annouced.
The Autocar Courland Next Generation Award will re-open in 2015. For any updates please scroll to the bottom and register your email.
Thank you.
The Autocar-Courland Next Generation Award was launched in 2009 by Autocar in partnership with Courland International and the Society of Motor Manufacturers and Traders, and was created to highlight the ingenuity, potential and sheer brainpower of UK-based students. Five years on, it's now widely regarded as the leading competition of its type.
Once again, the Next Gen Award is backed by Jaguar Land Rover, McLaren Automotive, Peugeot, Skoda and Toyota. You are invited to come up with an idea that you believe will provide a worthwhile benefit to the UK automotive business. A team of industry judges will assess your idea based on innovation, communication and strategy, with the winner receiving £7500 plus a five-month work experience placement shared between the award sponsors.
Last year's winner and finalists have all found industry positions; winner Roberto Antonio Pace is working at McLaren, Jonathan Maynard is at Aston Martin and James Benson at JCB. 
To see how Jake got on you can watch his video here.
Jake Larsson, of Cranfield University, is the winner of the 2014 Autocar-Courland Next Generation Award for his unique idea: the Sensory Integration System. Jake was presented with his trophy at the Society of Motor Manufacturers and Traders' annual dinner on 26 November.
As part of his prize, Jake will now commence a five-month paid internship with competition partners Jaguar Land Rover, McLaren Automotive, Peugeot, Skoda and Toyota. 
Commenting on his win, Jake said: "The whole experience has been overwhelming and emotionally stimulating, and I am ecstatic about the outcome.  I am truly looking forward to the once-in-a-lifetime work experience ahead of me and the learning opportunities it offers."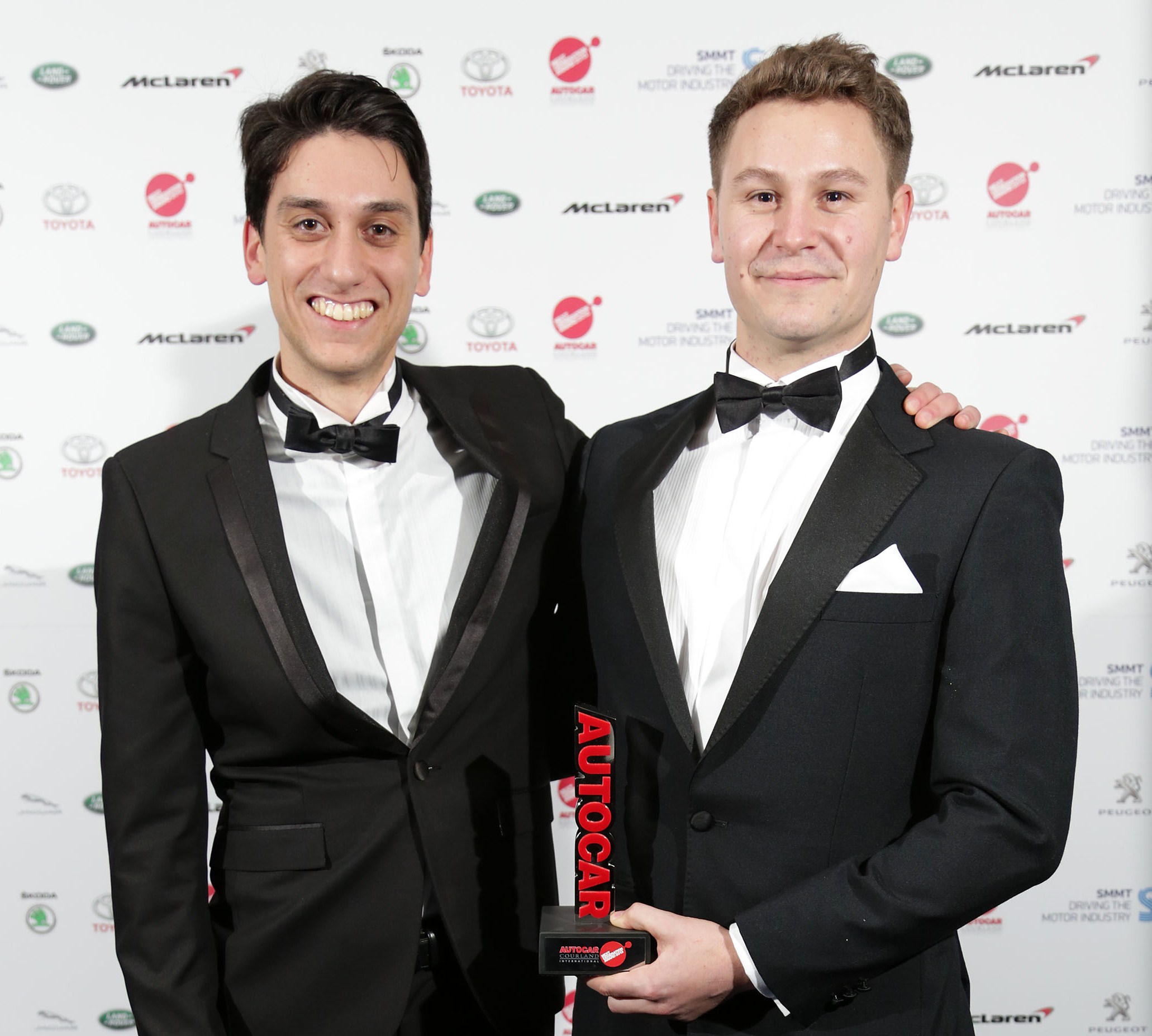 Runners-up in the 2013 Next-Generation Award included Alexander Siamatas, who impressed judges with his design for a new collapsible compact seat, and Ashley Finn, who put forward his idea for an adaptive engine-temperature control system.
The finalists have been through a rigorous judging process; their entries have been judged through two rounds by senior industry professionals, a mentoring session with a contest partner judge and finally a Dragons' Den-style presentation day at Haymarket Media Group at Teddington Studios.
Autocar editor-in-chief Steve Cropley said: "Jake is a well deserved winner. His idea for sensory integration was very professionally presented and included concept philosophy, market need, technical feasibility, opportunity and commercial viability.
"I would also like to praise our two runners-up, Alexander Siamatas and Ashley Finn. They should both be justifiably proud of their achievement. The Autocar-Courland Next Generation Award is a very tough contest; all the judges have commented that this year's judging was the toughest yet, as the quality of the candidates and their entries was so very high. We hope to see both Alexander and Ashley working in the industry in due course."