From receiving a brief to today's Paris motor show, the Lexus UX concept's exterior designer, Stefan Rasmussen, has had 11 months to come up with the striking concept, synonymous with Lexus' leftfield design ethic.
The brief was to design a C-segment SUV (which we expect is the next CT200h replacement), which sat below the NX but also use a broader design approach of how Lexus models could look in the future. No pressure then.
Rasmussen, clad in bright (blue) trainers so famously worn by car designers, tells me how he wanted to create "a car for urban areas" which looked "strong in the city".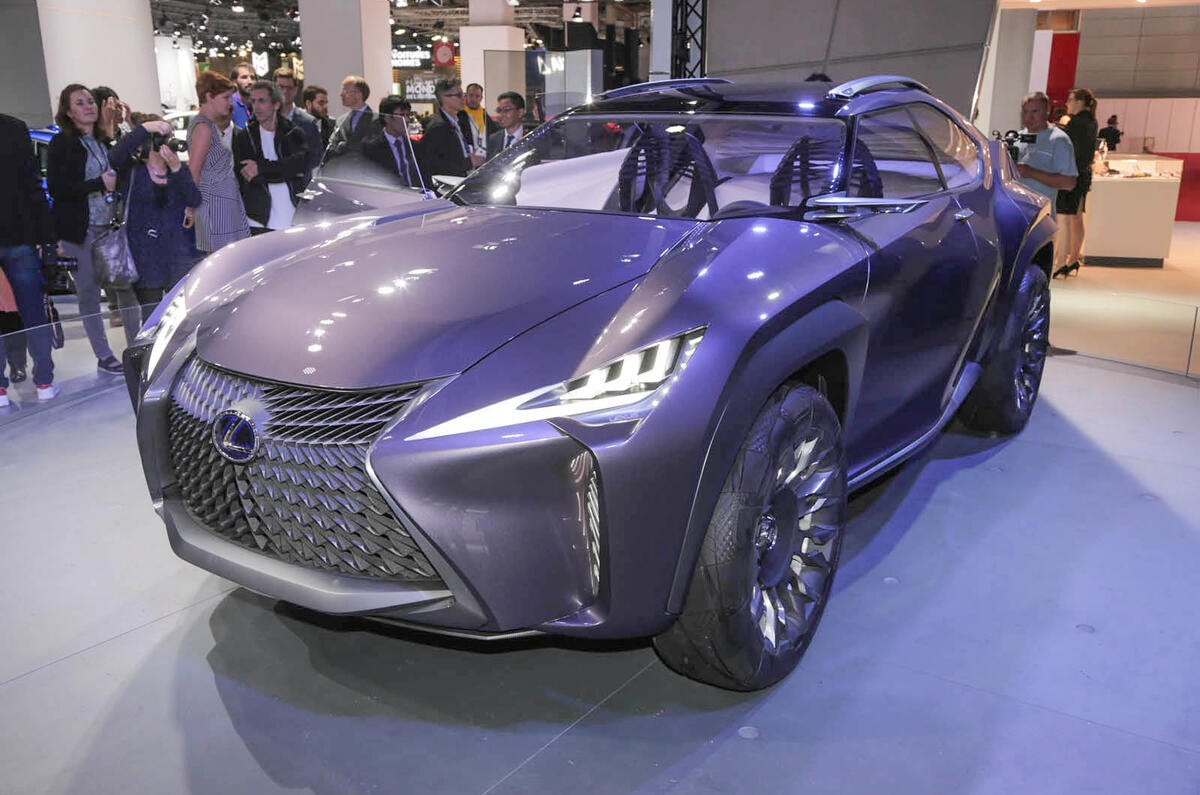 The first two months were spent sketching. He avoids looking at other cars, and instead looks to other things, for example, contrasts in city landscape for inspiration.
"There were also a lot of conversations with colour and trim departments," he explains to ensure the exterior and interior were linked.
Next up is creating the physical models. While plenty of companies only work in digital these days, Rasmussen set about creating a very small model to create the sculpture of the car, alongside a digital model, before going on to build a ¼-sized model.