Planning a city break in Stuttgart? Here's a few suggestions for things to do: spend the day at the Museum of Modern Art before heading for dinner at Speisemeisterei (it's got a Michelin star, so the grub's good). After dinner, mosey on over to Paul & George's bar; there you can drink gin and plan tomorrow's activities. And you like cars (I assume), so why not set aside the day for visiting the Porsche and Mercedes-Benz museums? 
I perused both on a trip to Germany's mini-Detroit. Each one has a knee-weakening collection which, if you're not careful, will result in you being chastised for drooling onto the abundance of highly lacquered paintwork. 
If you'll indulge me, I'd like to share a few of the highlights.
Porsche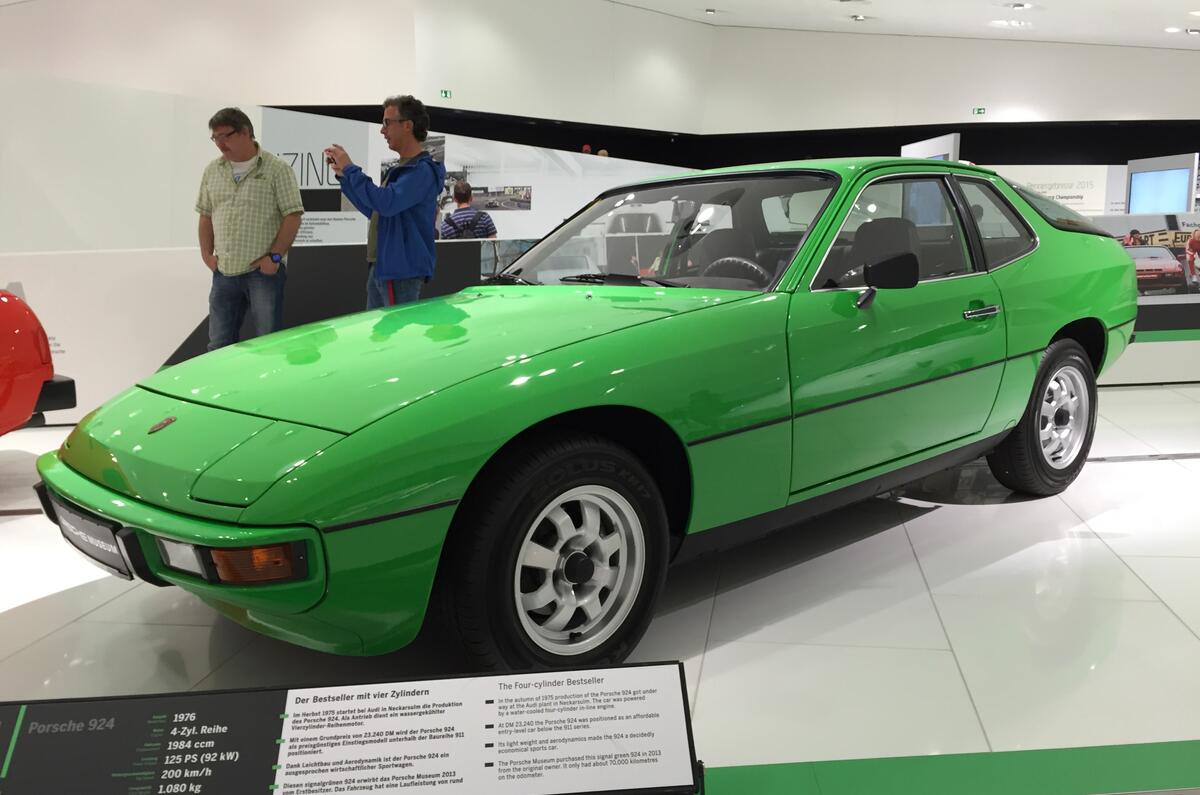 For some reason, the fact that the 924 was built at Audi's Neckarsulm plant had escaped me. It's not everyone's favourite Porsche, I know, but because it spawned a range of four and eight-cylinder front-engined models that pretty much saved the company back in the late 1970s and 1980s, I thought it needed bigging up. Agreed, the red prototype in the gallery doesn't show its best side, but this 1976 Signal Green production model, to my eyes, looks pretty cool.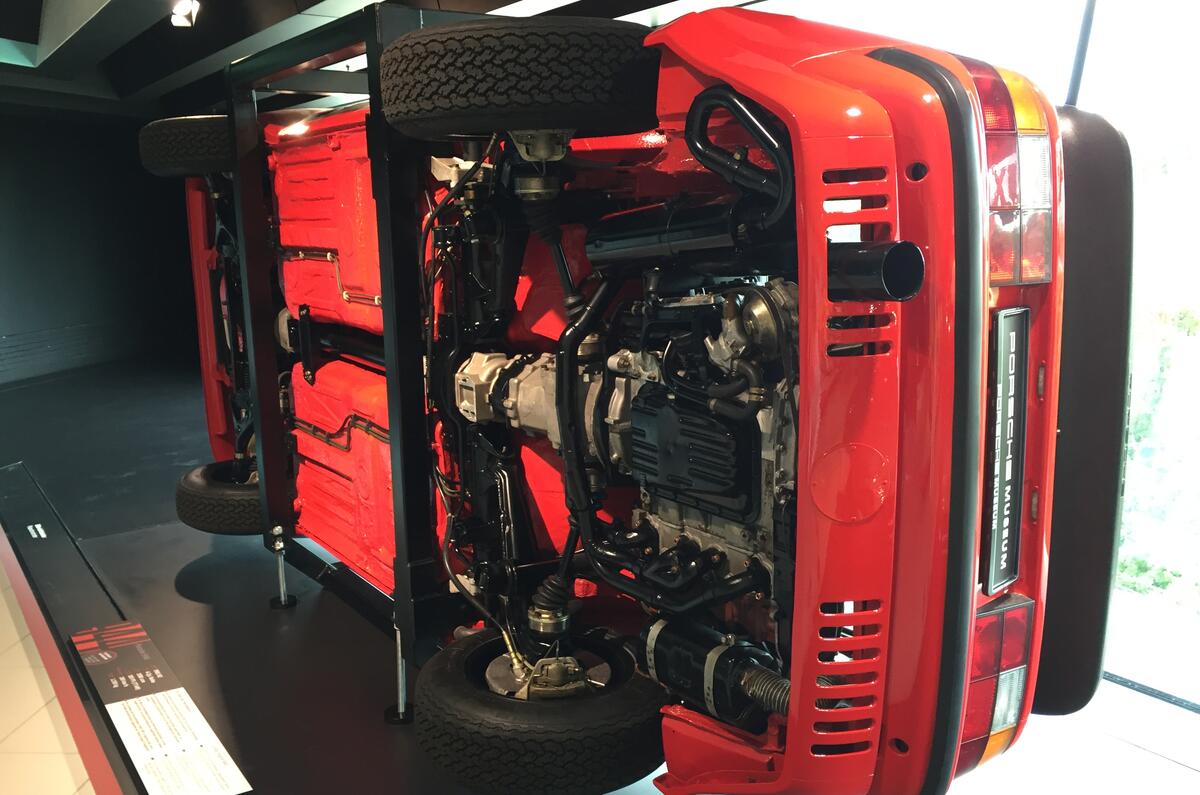 I happen to love 944s (almost) as much as Porsche's air-cooled models, but this 944 blurs the lines between those two worlds. No, your eyes don't deceive you; that is an engine in the back. It's a 1.6-litre in-line four, mounted on its side and powering all four wheels. It was a secret test car - for what, I know not. Maybe to test out the 964's all-wheel drive running gear?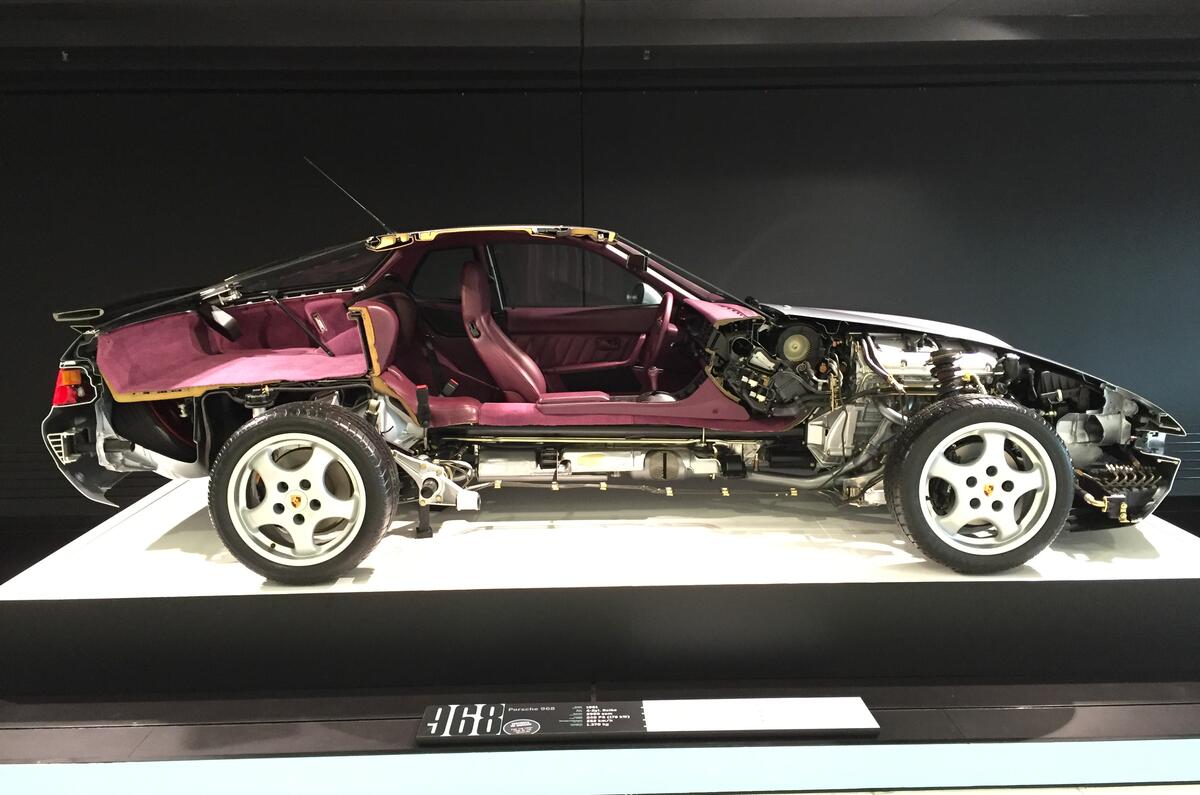 Don't you just love a cutaway? I can stare at them for hours, and this bisected 968 shows how amazingly packaged cars are – even 20-year-old ones with far less tech than today's complex beasts.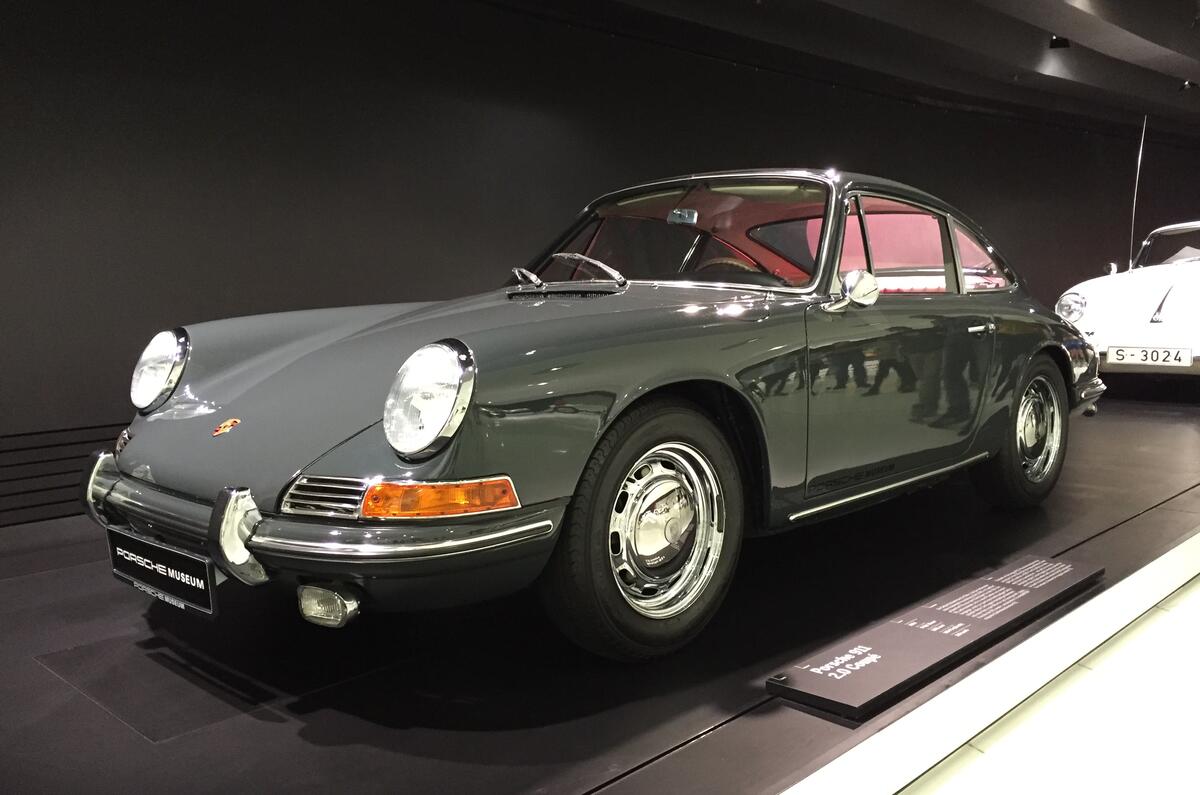 The original 911 2.0. A simple colour with simple steel wheels and hubcaps adds up to one thing: a simply beautiful piece of design.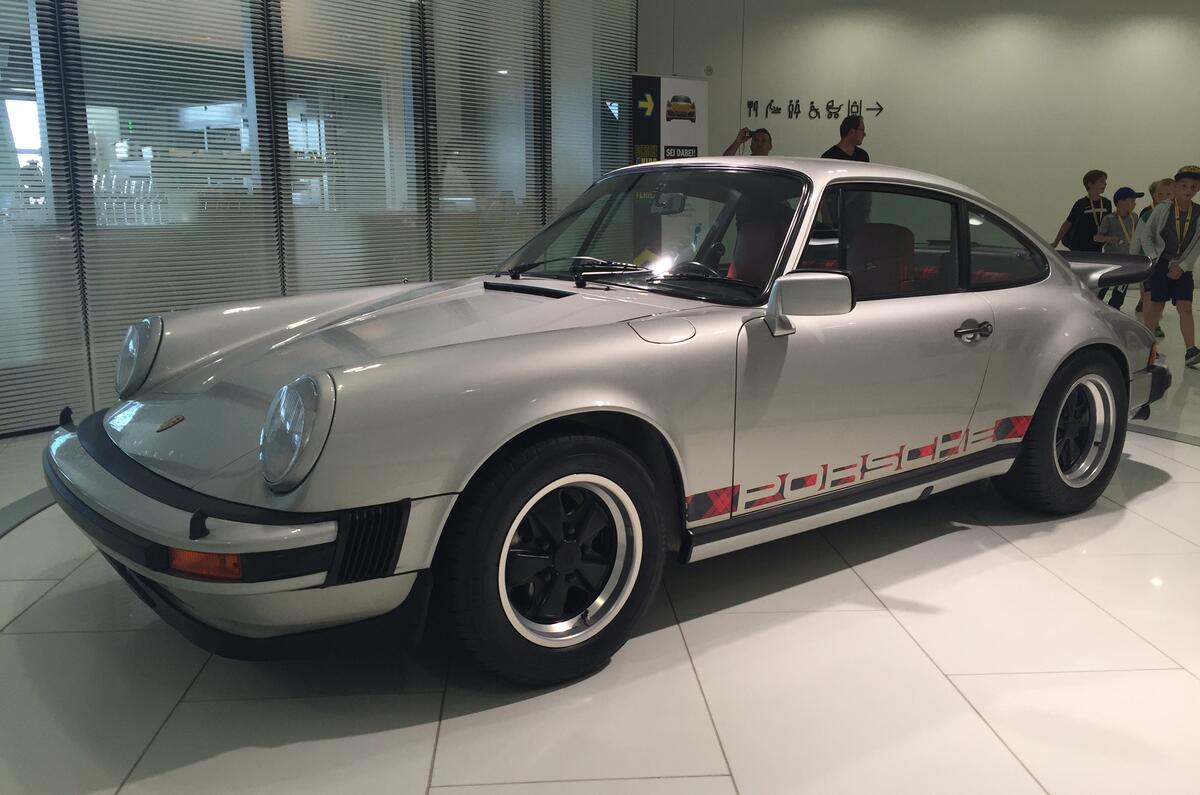 That said, what about this: the very first 911 Turbo? Given by Ferry Porsche to sister Louise Piëch on her 70th birthday, it's notable for being narrow bodied and having a striking red chequerboard interior.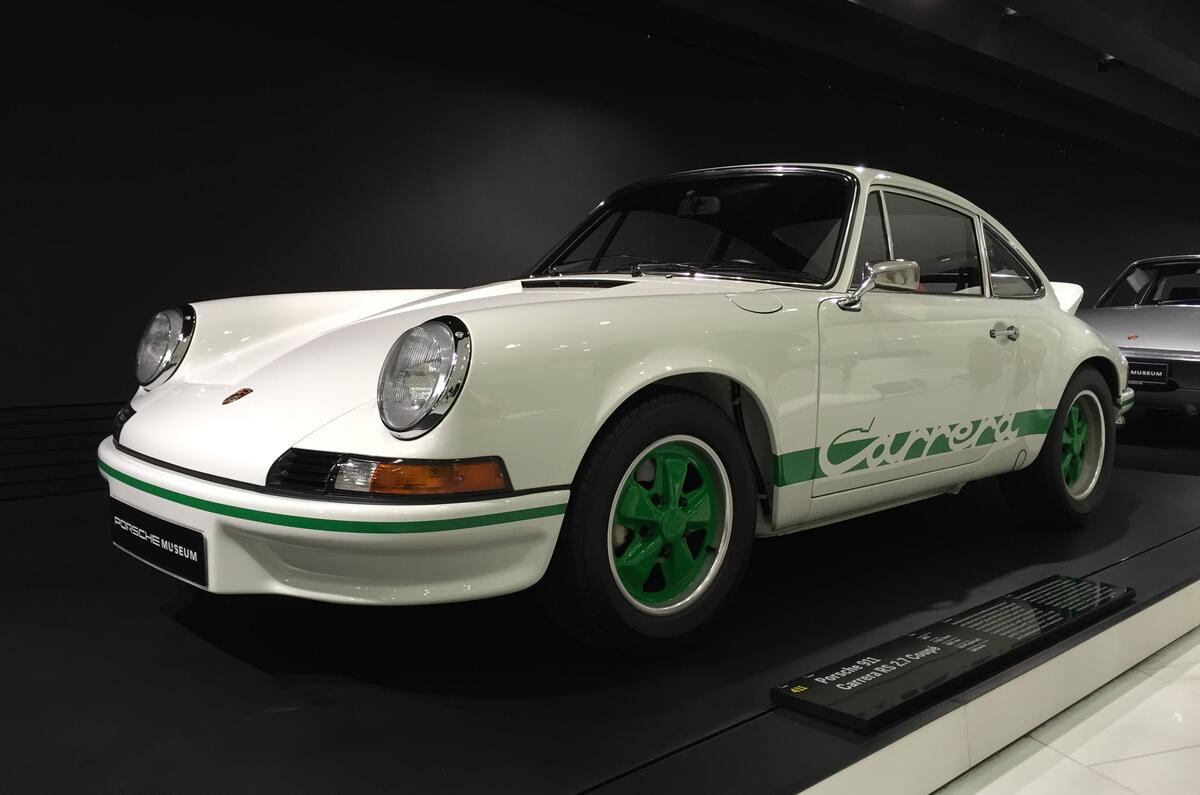 911 2.7 RS; trite to put this in, perhaps, but come on, it's everyone's favourite for a reason.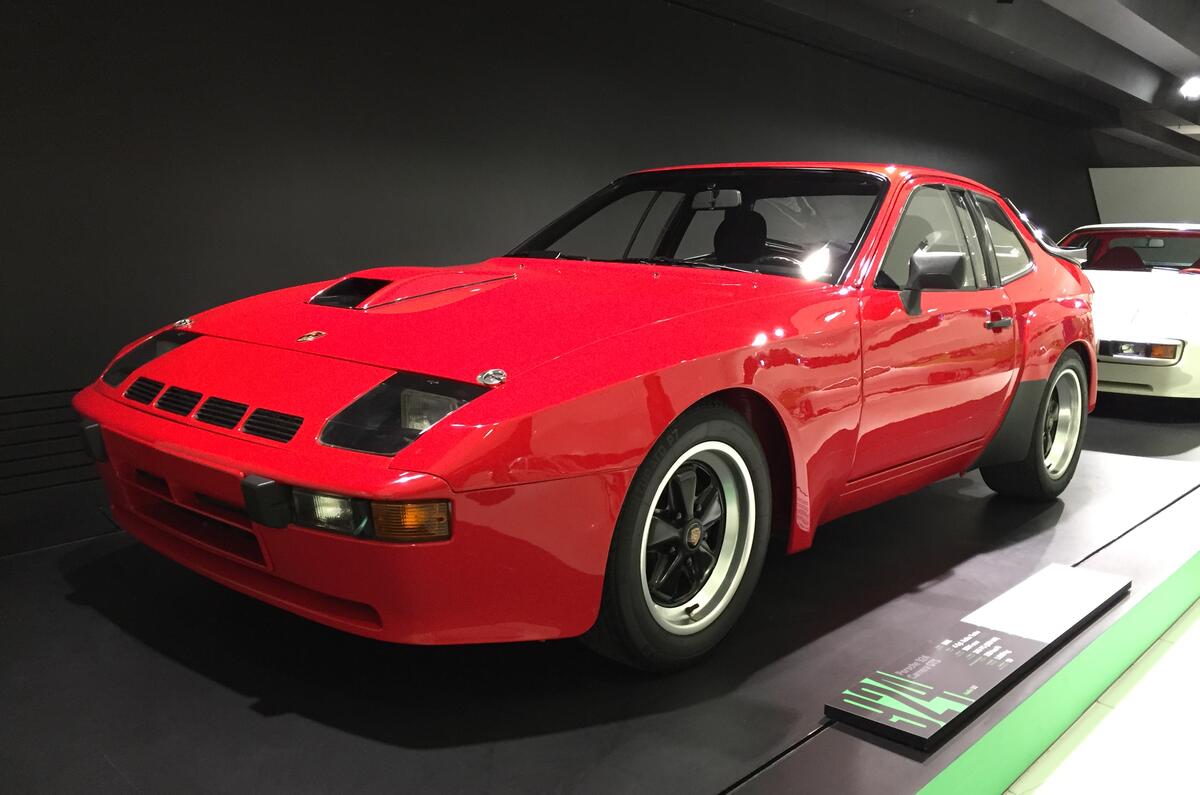 The 924 Carrera GTS. Only 59 were built, so it has serious rarity value as well as a motorsport pedigree. It looks fabulous - butch, in an early 1980s kind of way.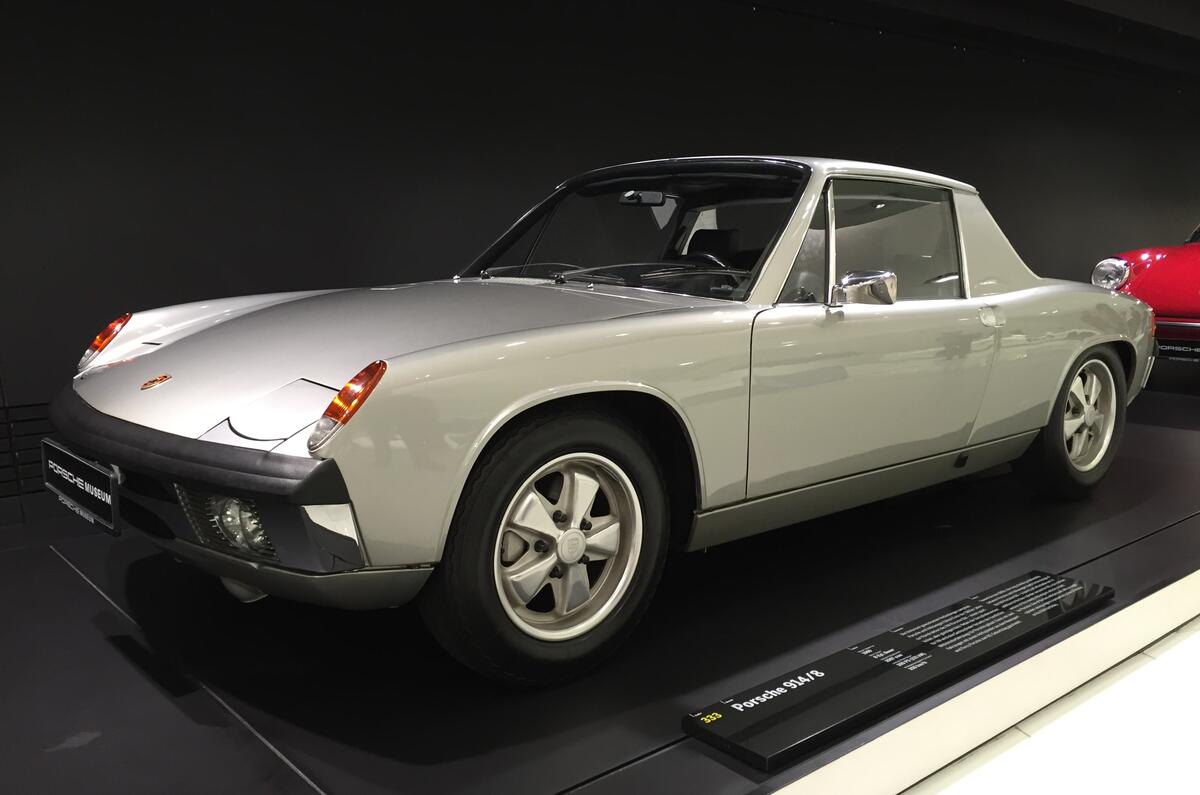 Hmm, the 914. Not the prettiest car, granted, but interesting as the mid-engined forerunner to today's Boxster. This is one of two versions fitted with an eight-cylinder racing engine, and was presented to Ferry Porsche on his 60th birthday.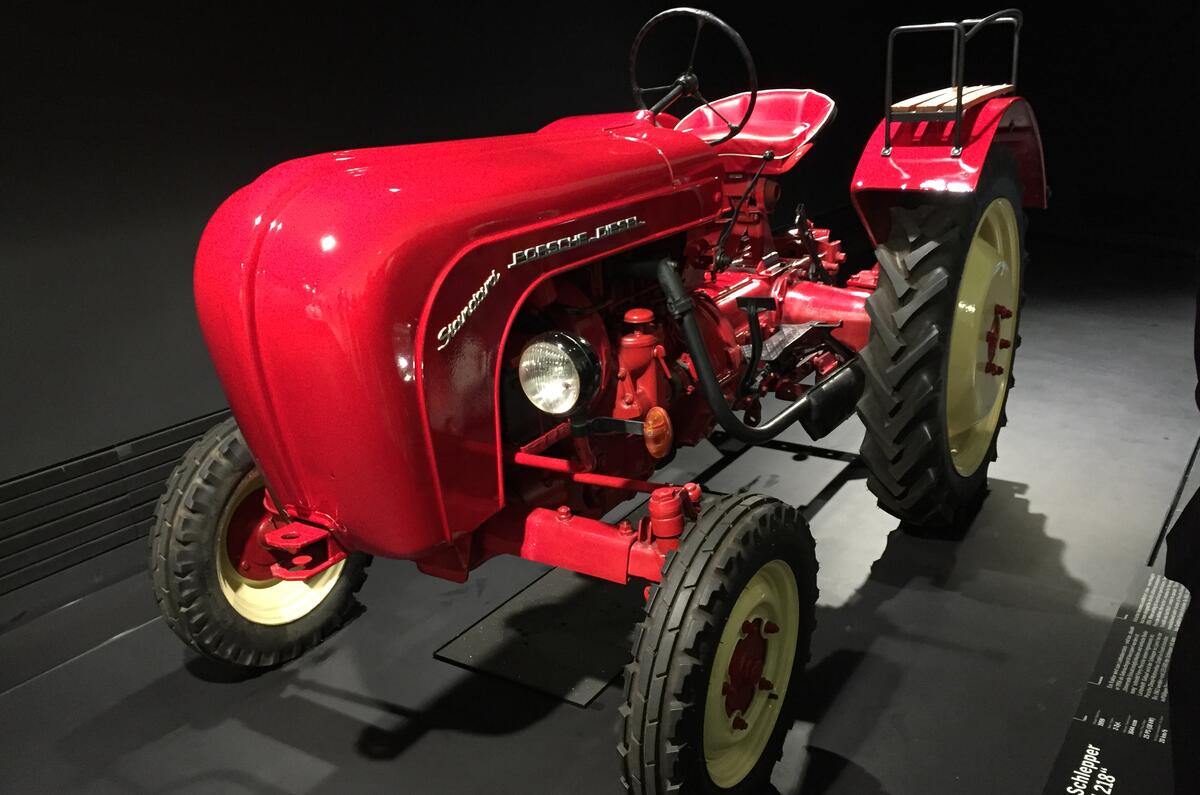 Apparently your serious Porsche collection is incomplete without a Porsche tractor tucked away in the corner. Personally, I'm just a saddo that likes tractors as well as cars, so I thought I'd include it for your delectation, too. Enjoy.
Mercedes-Benz
While the Porsche museum is impressive, it's tiny compared with its opposite number at Mercedes. Here you have to catch a lift to the ninth floor, from where you meander to the bottom around a staircase that hugs its elliptical glass exterior. 
The descent takes you on a journey not just through Mercedes' history, but world history, too. The subject matter is displayed on the walls lining the staircase and it's as detailed as it is refreshingly honest. Unlike some corporates that gloss over their less wholesome eras, Mercedes is open and brave enough to mention its affiliation with the Nazis leading up to, and during, World War 2.
It also gives a detailed account of the company's founders and their early creations. You learn how Messrs Maybach, Daimler and Benz came to be aligned in business, that the three-pointed star stands for the three forms of travel that the Mercedes sought to conquer - land, sea and air - and that the company was named after Wilhelm Maybach's daughter, Mercedes. 
Mercedes' car vault, the so-called Holy Halls, contains more than 1000 cars. Clearly there's not room to show them all, but around 160 are displayed in the museum at any one time.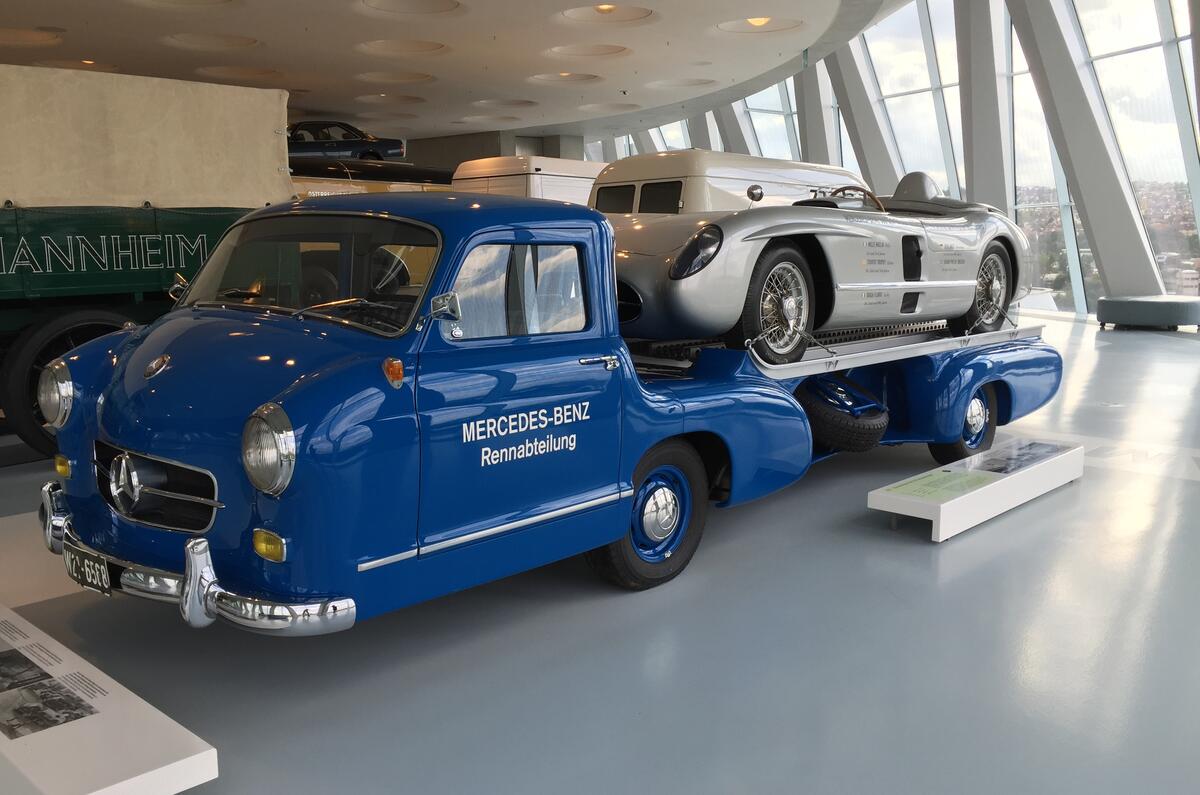 Isn't this the most stylish rig you've ever seen? Not only for the 1955 World Sports Car Championship-winning 300 SLR perched on the flatbed, but also the fabulously stylish truck itself. I thought so, anyway.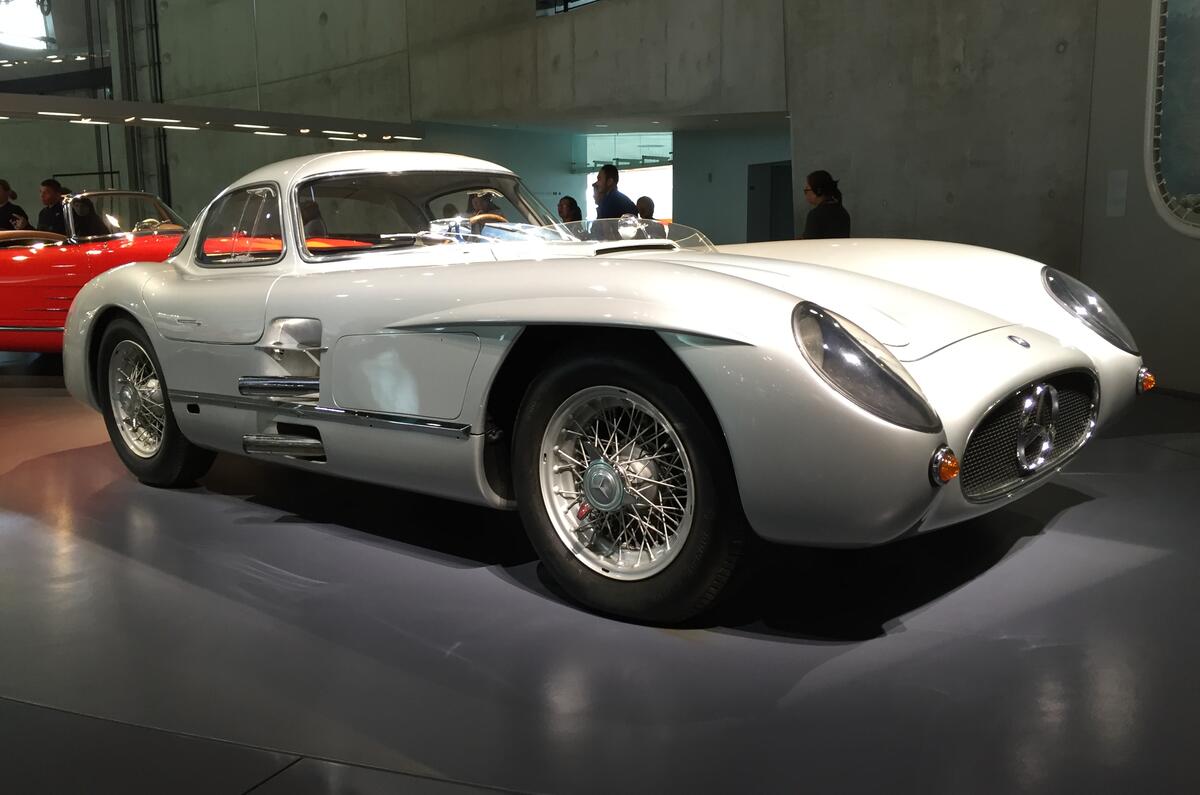 Speaking of SLRs, this sublime-looking 300 SLR Coupé, with its fabulous side-exiting exhausts, was intended to race in 1956. After the tragic events at Le Mans in 1955, which culminated in the death of 83 spectators as well as Mercedes factory driver Pierre Levegh, the company pulled out of racing that year. As a result, this 300 SLR Coupé ended up becoming test department boss Rudolf Uhlenhaut's company car. Only two were produced, each capable of hitting 180mph thanks to a 298bhp 3.0-litre straight eight engine.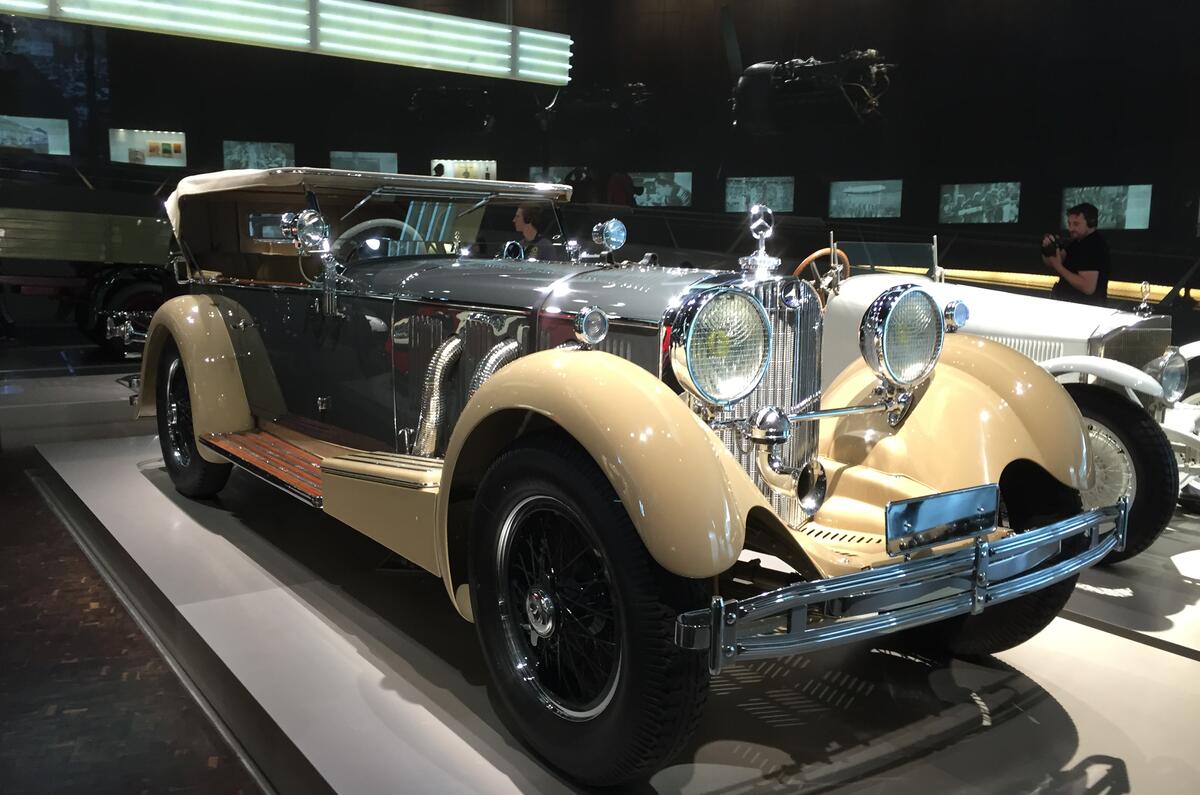 Now, I'm more in to post-war cars, but there's no denying this 1930 Type SS is something special; the beautiful wood-trimmed running boards, two-tone paint and sparkling chrome headlights, grille and headers give it jaw-dropping presence. The supercharged 7.1-litre six-cylinder engine puts out 200hp, giving it the potential to hit 118mph. The model's got racing pedigree, taking a triple victory at the Nürburgring, yet is also a usable GT car. This particular one was sold to the Maharaja of Kashmir.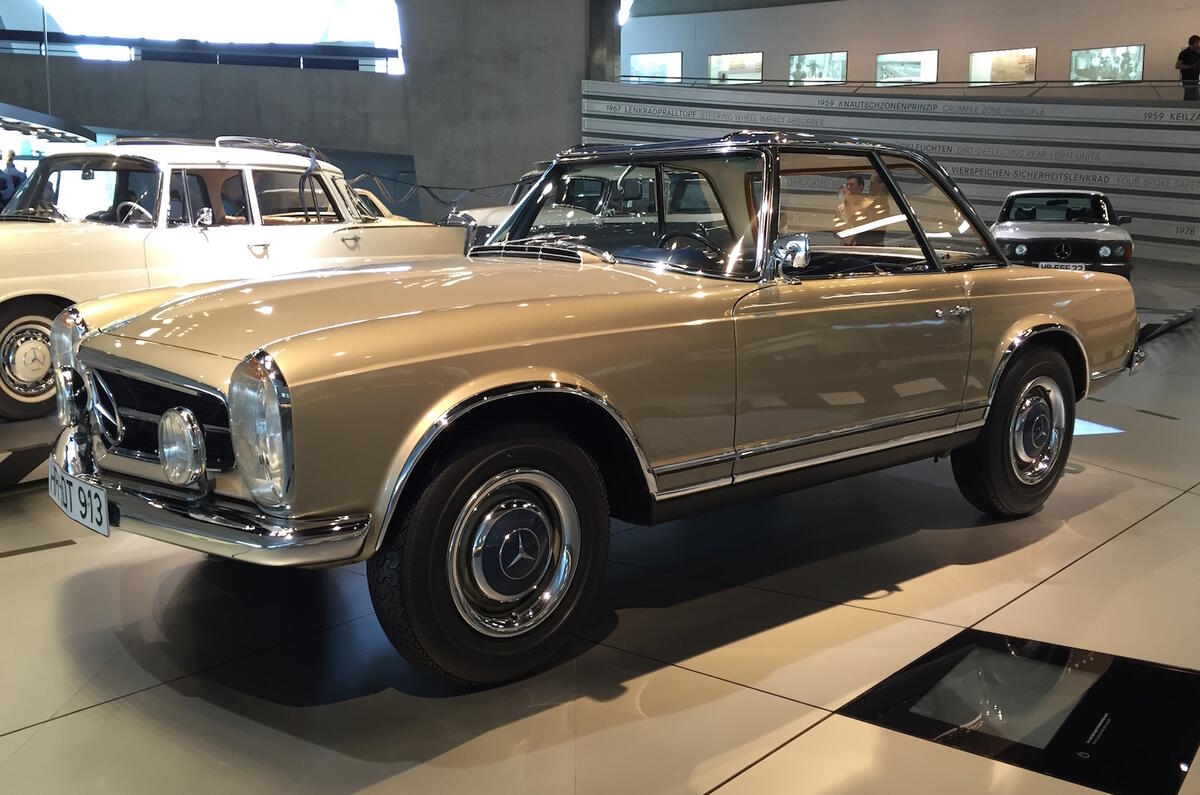 What can I say about the delectable SL Pagoda that's not already been said? For me, this is what Mercedes design should be about: simple lines that, without trying too hard, deliver a classy and elegant look. It would be an absolute essential in my fantasy garage.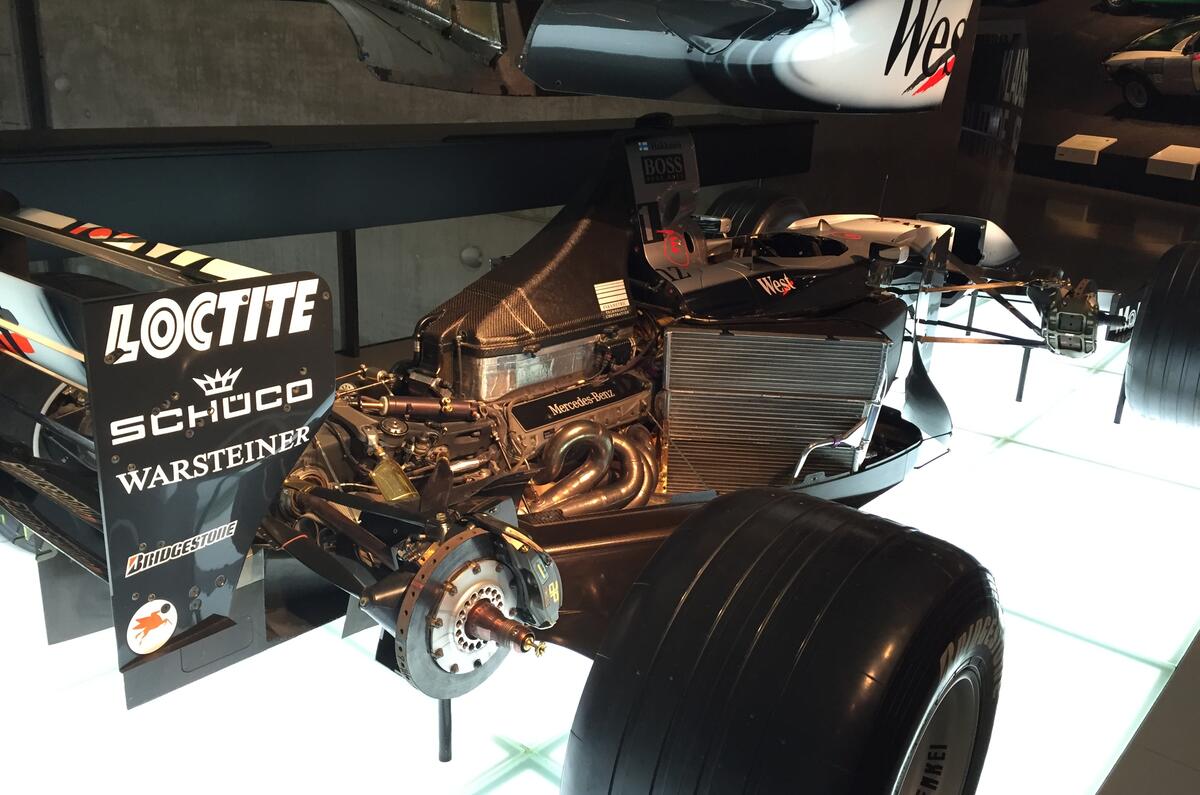 At the other end of the performance extreme is Mika Häkkinen's 1999 McLaren MP4/14. Adrian Newey's design combined with Mercedes V10 power was not only fast – this car delivered back-to-back drivers' titles for McLaren and Mercedes - but for me at least, is one the best-looking post-1998 narrow-track F1 cars. I suppose that just proves the old adage: if it looks fast, it usually is fast. Without its shrink-wrapped engine cover, you can see the amazing packaging beneath, including the low-mounted, ultra-compact Mercedes FO 110H 3.0-litre V10 screamer. This is an engine that weighed barely more than 100kg, revved to between 18,000 and 19,000rpm and produced in the region of 800bhp. Oh, how we miss them.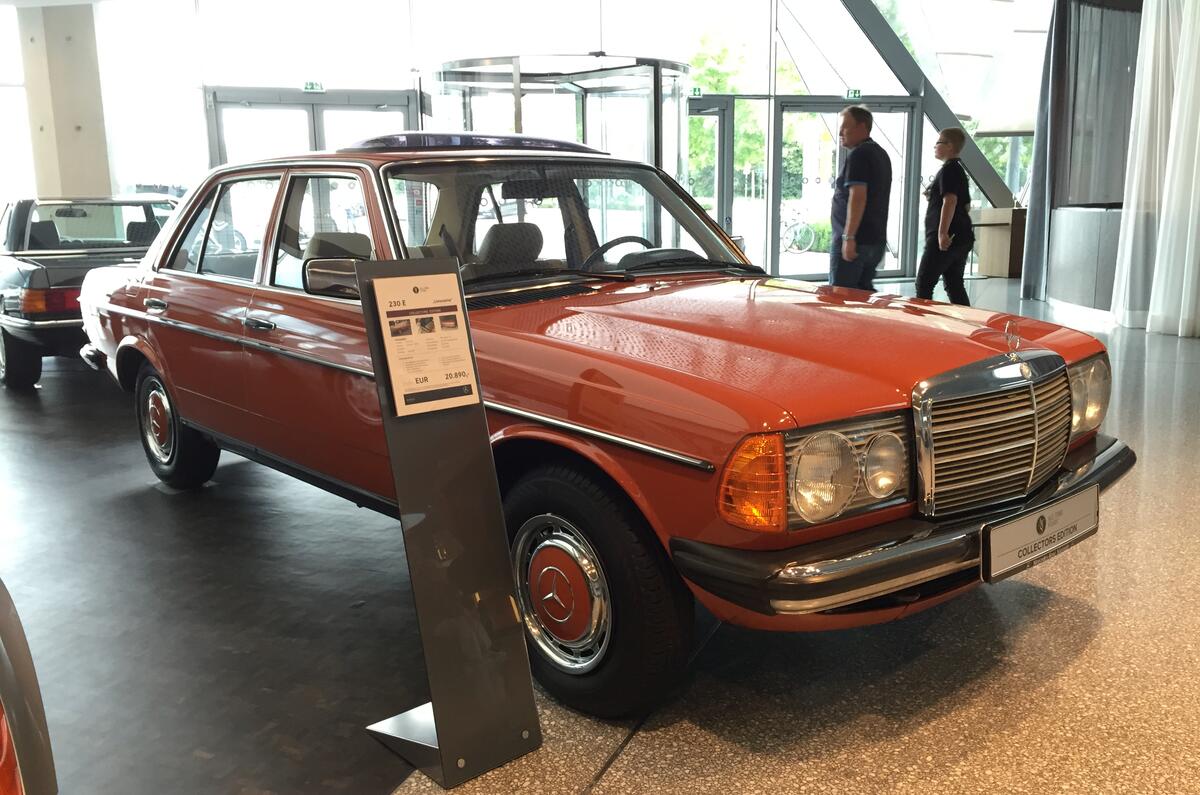 Finally, do you fancy owning this 45,000km 230 E in English Red? Well good news: you can. Mercedes sells off some of its collection via the All Time Stars sales programme; this fully restored piece of 1970s perfection is yours for €21,000. Bargain.