Why we ran it: To see if the Ford stalwart was still fit for purpose in its final year of production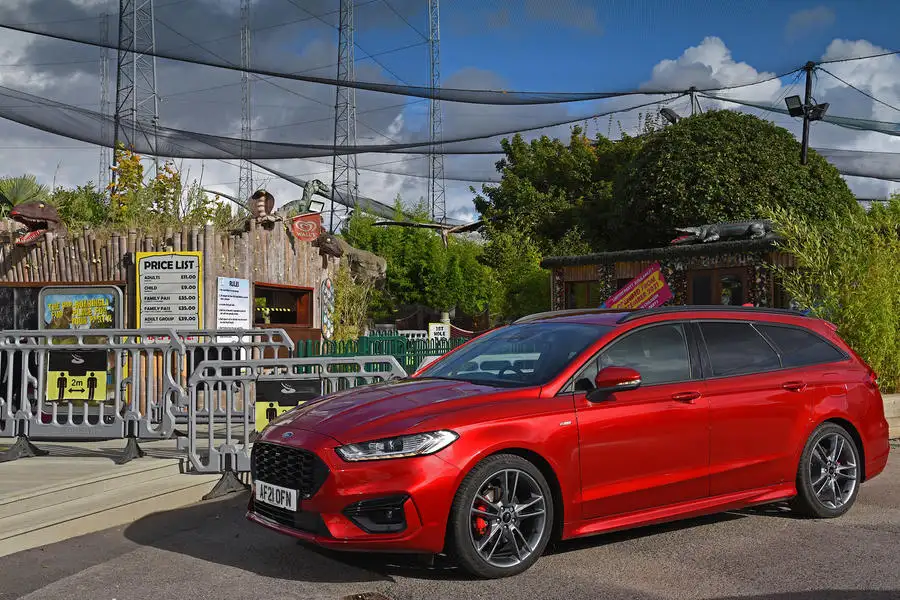 Life with a Mondeo Hybrid: Month 4
We've been enjoying a last hurrah with Ford's outgoing icon. So how has it fared? - 22 December 2021
"Nice car; is that a new " Audi S?" To be fair, he had only taken a fleeting glance, but that passer-by as we took the photo below later admitted that he owned an Audi RS himself. His approval for the Ford was mirrored in the surprise that most people express when I explain to them that we've been running the Mondeo as a final fling before its production line falls silent early next year.
After four months together, I can't help feeling that the Mondeo remains relevant but is a victim of the fickle nature of fashion. In a world where all buyers want is an SUV, for most of them a conventional estate – particularly a slightly dated one that's struggling to keep up with the latest technological advances – just doesn't stack up any more.
Early in my tenure, I was inclined to agree. I love how the Mondeo looks,particularlyinthisST-Line Edition trim, but it soon became clear that it was a bit all mouth and no trousers. With just 128lb ft of torque and an enthusiasm-sapping CVT gearbox, making swift progress was a thrashy, unrewarding process, with hard acceleration resulting in plenty of noise but not much increase in momentum, and no ability to manually select gear ratios.
Instead, however, you soon learn to relax and enjoy both the refinement that this petrol-electric combination deliverswhenitisn'tbeingstretched and the comfort of the roomy cabin. It steers and rides really well – the latter a remarkable feat considering its rubber-band tyres on 19in alloys – and only the slightly soggy brake pedal, so often a criticism of hybrids that use braking to harvest energy, mars an impressive dynamic package. It doesn't take long to realise that all of the Mondeo's famed qualities as a driver's car survive into this fourth generation: this is a chassis with real polish.