Why we ran it: To see if app-based subscription services can replace ownership as the future of motoring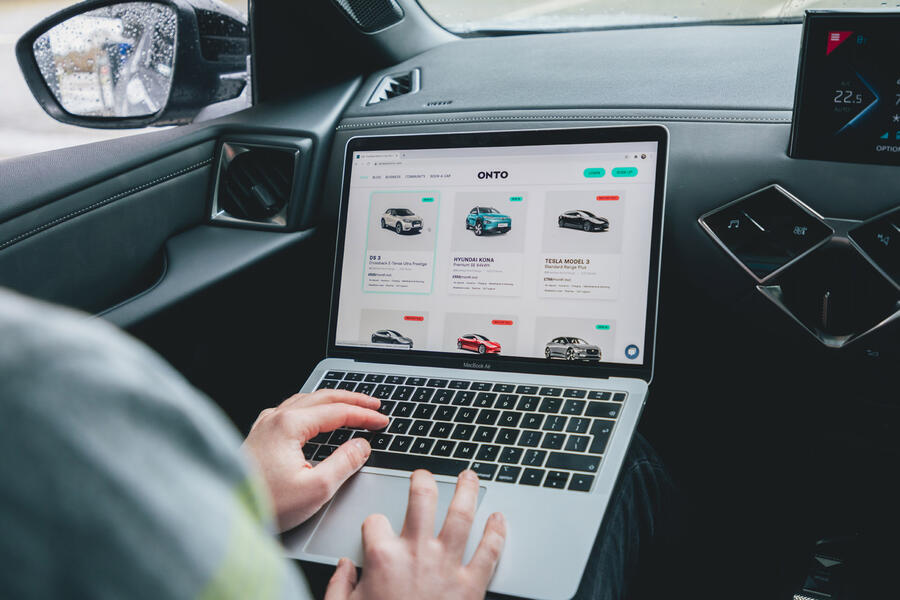 Life with a monthly car subscription: Month 3
Our time with the EV subscription service is up. Was it good value? - 16 June 2021
How do you hand back the keys to a car you never had the keys to in the first place? With a few taps on a screen. Ending our final month of Onto's app-based subscription service was, like just about everything else to do with the firm, handled via a smartphone.
Just open the app, tap 'Arrange a return', confirm which date you'd like a friendly face to turn up on your doorstep and, after a few checks for damage, wave them off. There's no paperwork to sign, and no break clauses to trouble your bank balance. For sheer ease of use, few other methods of car 'ownership' come close.
In fact, the entire experience was fairly painless, even if it did take a little while to get used to the app's quirks – particularly with the DS 3 Crossback E-Tense. Simply unlocking the doors meant fighting a decade of muscle memory, where I'd reach into a pocket for a physical key that wasn't there. The car wouldn't always detect my phone was present, especially if I'd closed the door and then opened it again, meaning it would refuse to start until I rebooted the app.
I couldn't have been the only person with key-related woes as, during our loan, Onto announced it would be providing physical keys to new customers, as well as to existing subscribers if they asked for one. This seemed to go down well on the company's very active web forum, which was the place to go for any queries.
Onto moderators are quick to reply, but other users would usually chip in first. There was never a shortage of helpful suggestions, especially on the topic of which cars should be added to the fleet next. A user poll voted the Volkswagen ID 3 as most in demand, and Onto quickly announced it would be added to the fleet later in the year.
A lot of the subscription's included 'benefits' were invisible, meaning I didn't have to get an insurance quote, or organise a tyre replacement when the DS suffered a puncture. I never needed the built-in dashcam, either – a fact Onto's insurer will no doubt be glad to hear.