Why we ran it: To see whether Audi has raised the bar for electric vehicles with its advanced Jaguar I-Pace rival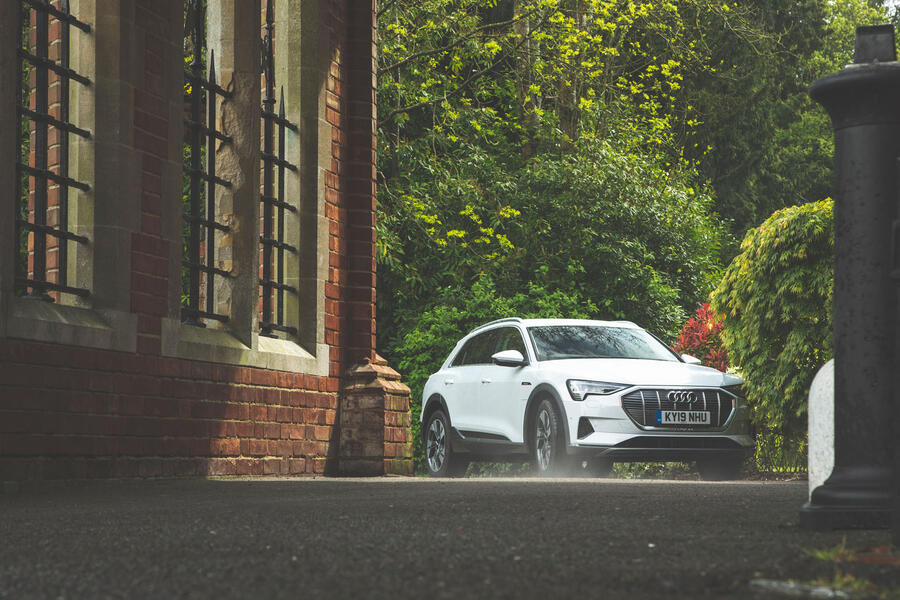 Life with a Audi E-tron: Month 4
Can Audi's first EV live up to its luxury SUV billing in real-world use? We've had 5000 miles to find out - 16th October 2019
Range is a crucial consideration for most drivers of electric vehicles (EVs). The farther you can go between recharges and the less time you have to spend replenishing batteries, the easier it is to live with such a car.
So, given that Audi's first dedicated EV can't match its main rivals on that front (as we know from both official tests and our own experience), was it a mistake choosing to run an E-tron, rather than another electric luxury SUV such as a Jaguar I-Pace or a Tesla Model X?
Not in the slightest. Over nearly 5000 miles – unusually heavy use for me – the E-tron not only easily got me everywhere I wanted to go, serving as my only car, but it also proved to be one of the most refined, comfortable cars I've driven. In the wider context of its ability to deliver all the trappings of luxury, the E-tron is up there with the best, thanks to its exceptionally low noise levels and incredibly cosseting ride, as well as its super-smooth electric powertrain.
I found that the E-tron could cover up to 220 miles on a full charge, which is on a par with the range from our road test, although it was rare that I depleted the battery that much before topping it up. That was sufficient to tackle long trips, even back to back, without fear, although a range of 300 miles would still have been welcome, simply to reduce the time spent faffing around at public charging sites.