After it was dinged in a car park a few months ago, I'm glad to report the Smart Fortwo is, well, smart again after having its rear bumper replaced.
I then finally got the chance to take the Fortwo out of its urban driving comfort zone and into the wilds of East Sussex for a few days on a yoga retreat. This meant doing a round trip of roughly 250 miles on mostly motorways and fast A-roads, so I was interested in how the Smart would cope and how stable it would feel at higher speeds.
I couldn't have chosen a worse day for it: the trip there was cold, windy, very wet, with driving rain the entire way, and dark. But I was pleasantly surprised by how the Fortwo could, with positive use of the throttle pedal, accelerate up to speed and respectably keep up with fast-moving motorway traffic.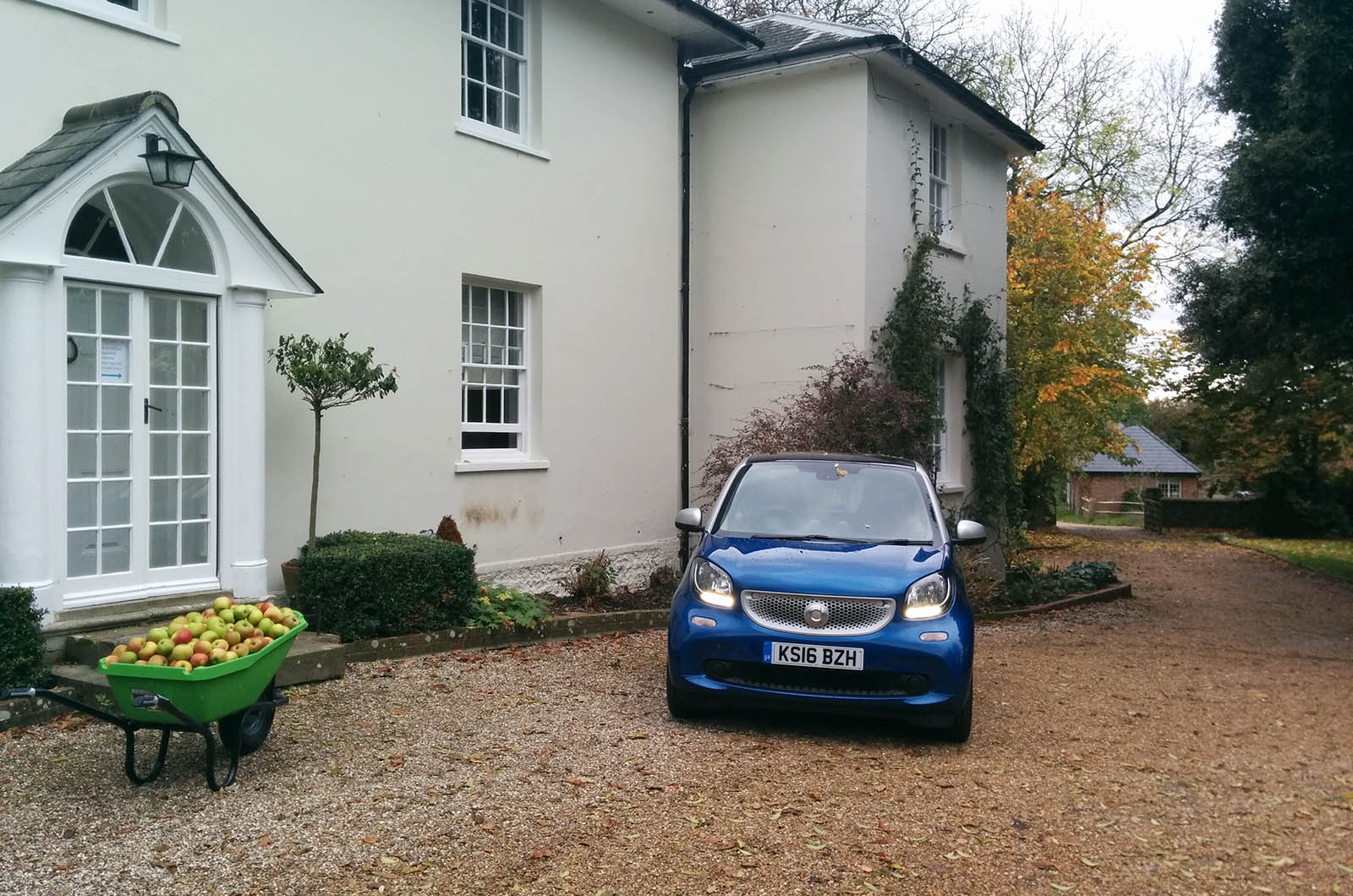 It's down to the more powerful 89bhp turbocharged 0.9-litre motor providing the extra oomph. I don't think the lesser-powered (70bhp), non-turbo unit would cope that well. Equipped with the auto 'box, the 70bhp car achieves the 0-62mph slog in a smidgen more than 15 seconds, whereas my Smart, with its souped-up engine, manages it in 10.4sec.