Road trip: a phrase loaded with potential for exciting adventures, spontaneous diversions and over-indulgence on service station cuisine.
My trek was short on imagination, because I was taking a path up the UK's motorways from Berkshire to Scotland, but this was the farthest I'd gone in our Civic Type R in one go.
When we ordered our car, we specified GT trim, which includes convenience features, such as automatic lights and wipers, a sat-nav and even one of those old-fangled CD players.
And GT stands for grand touring, yes? Well, I wasn't expecting limo-like refinement, but would this road-going hot rod be bearable over such a long trek?
It didn't start well: the sat-nav recognised my destination's postcode but then proclaimed "cannot calculate route" — a quirk that no amount of menu prodding could resolve.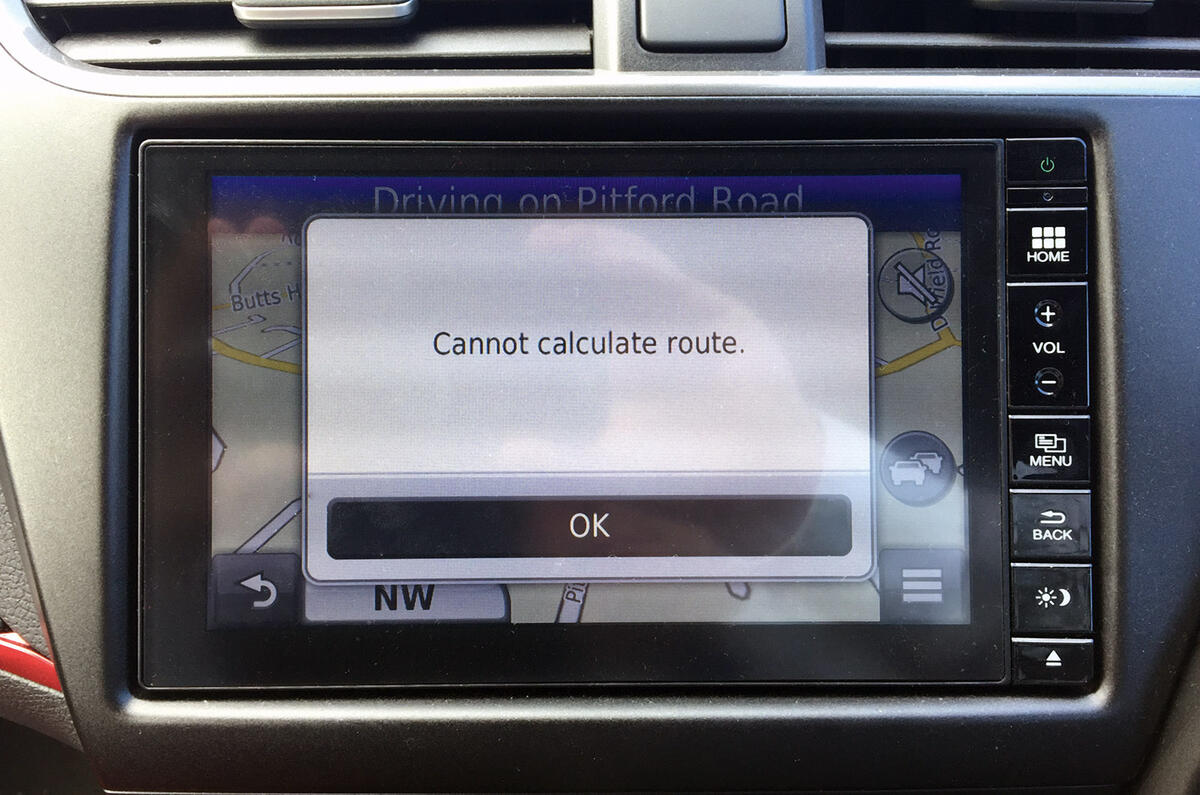 Just as well I only needed directions at the very end of my journey. Before that, I had miles of motorway on which to assess the Civic.
Some colleagues find the Type R's firm ride impossibly uncomfortable. Perhaps I've grown used to it, but I find it acceptable on motorways — unlike the level of road noise from those fat tyres.
The ride is less fun across broken roads, a fact that was hammered home when I turned off the M74 and onto the A702, an old Roman road.
After a few miles, there's a section that I suspect hasn't been resurfaced since Gnaeus Julius Agricola thundered along it in his chariot.
The long stretch of pockmarked highway was a reminder of how the Civic's crashing race car rigidity can prove invasive, prompting a meandering path around imperfections.
After an overnight stop near the Forth Road Bridge, the destination was Knockhill circuit, where I received useful track-driving tuition from Honda's own touring car champ, Gordon Shedden.