Hyundai says its new RM16 concept offers a glimpse at the future of its N performance range, which will open with the i30N hot hatch (below) next year.
The new RM16 is Hyundai's third mid-engined Veloster concept. It evolves the technical thinking of the RM14 and RM15 into a more potent form.
Behind the front seats of the RM16 sits a 2.0-litre turbocharged engine that produces 296bhp. This is about 36bhp more than the predicted output of the i30N, which uses the same basic 2.0-litre motor. The RM16 indicates that the unit could produce close to 300bhp in future N performance applications.
The RM16 uses a six-speed manual gearbox, like its concept predecessors. This emphasises Hyundai's preference for a manual gearbox in its N cars. The i30N will also feature a manual 'box at launch, although an automatic transmission will be offered as an option in 2018.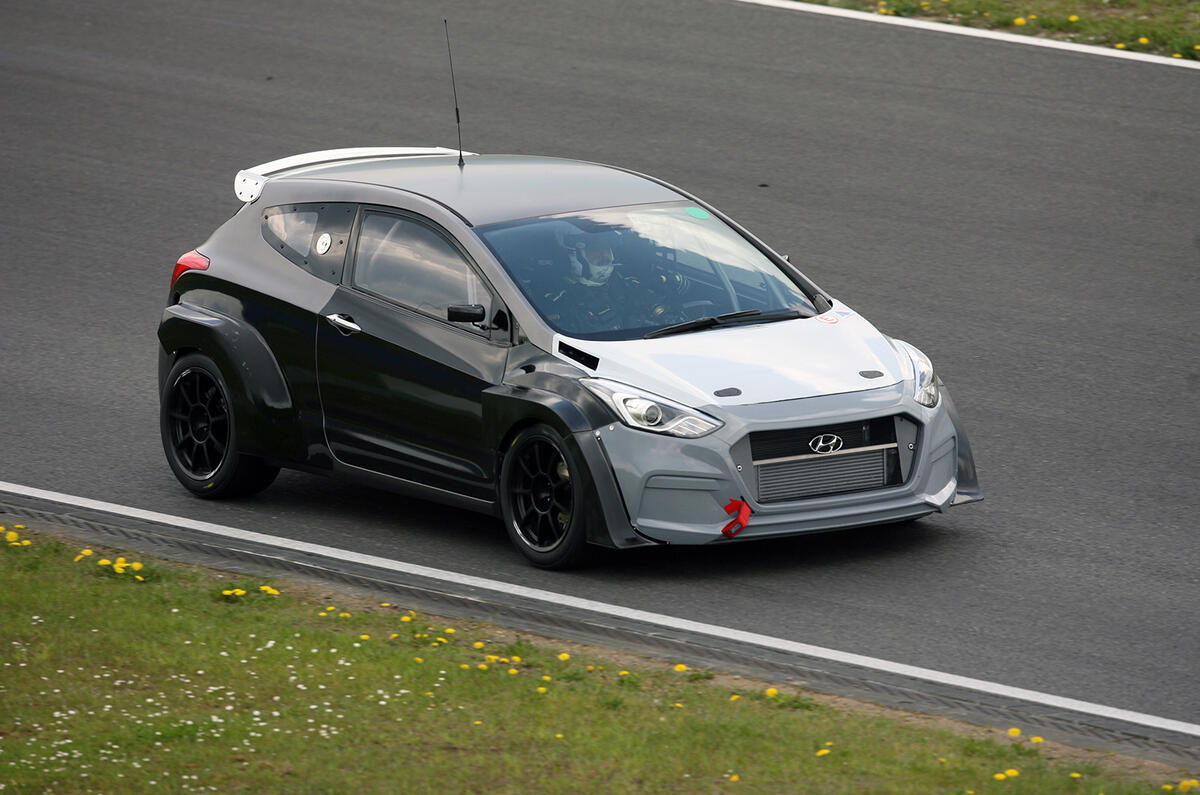 The RM16 has an electronically controlled limited-slip differential (LSD) and electric supercharger, which are both said to preview the sort of technology that future N models will employ. Indeed, the i30N will feature an LSD, but there's no word yet on whether it could inherit the additional engine boost at a later stage.
The bodywork of the RM16 concept is visually striking. The exterior has been developed to create genuine downforce at speed and includes an active rear wing and carbonfibre-reinforced panels. Hyundai says this also previews what's to come from the N brand, suggesting forthcoming N models could get track-focused aero and lighter bodywork.
In fact, insiders expect the i30N to be offered with a performance pack that will be focused on track driving and outright performance. The pack could be homologated for road use and applied to a model aimed at setting a Nürburgring lap record, much as Seat did with its Sub8 pack on the record-breaking Leon. This theory is backed by the extensive amount of testing Hyundai has been doing with its i30N at the 'Ring.