Lewis Hamilton moved 28 points clear in the Formula 1 World Championship standings after taking a dominant victory in the Singapore Grand Prix as title rival Sebastian Vettel crashed out at the first corner.
The German Ferrari driver had qualified in pole position but was involved in a crash with his team-mate Kimi Räikkönen and Red Bull's Max Verstappen on the run to the first corner in wet conditions. All three retired due to damage from the accident. The crash also accounted for McLaren's Fernando Alonso.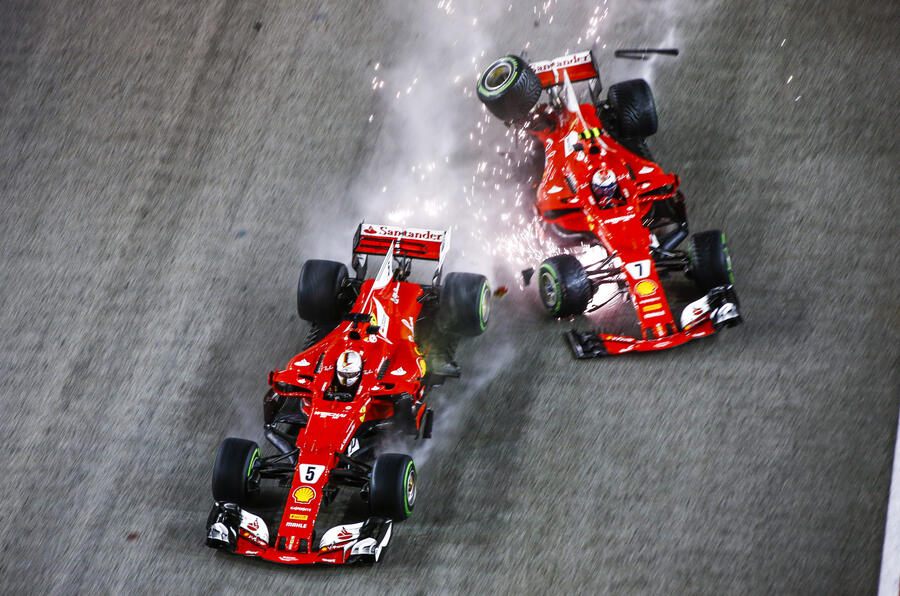 McLaren to use Renault engines after Honda split
"I went to the left trying to fend off Max and the next thing I get a bump on the side and see Kimi's car," said Vettel.
When asked who he blamed for the accident, Verstappen said: "Mainly Sebastian. He started squeezing me, maybe he didn't see Kimi on the left. That's not an excuse – if you're fighting for the championship, you shouldn't take those risks to squeeze someone that much."