Mercedes-Benz unveiled the latest in a long line of experimental vehicles in an ongoing project into advanced safety technology.
Based on a yet-to-be launched petrol-electric GLE, the 'ESF 2019' research project acts as a rolling showcase for new and improved safety functions that Mercedes expects to incorporate on its future models. Among the project's innovations are those that the German car maker calls "near series" as well as developments that "look well into the future".
The ESF 2019's developments include a new holistic driver environment that features a retractable steering wheel and pedal box as well as ideas for new airbag installations that Rodolfo Schöneburg, the head of Mercedes vehicle safety, said "take into account the greater interior flexibility offered by autonomous vehicles".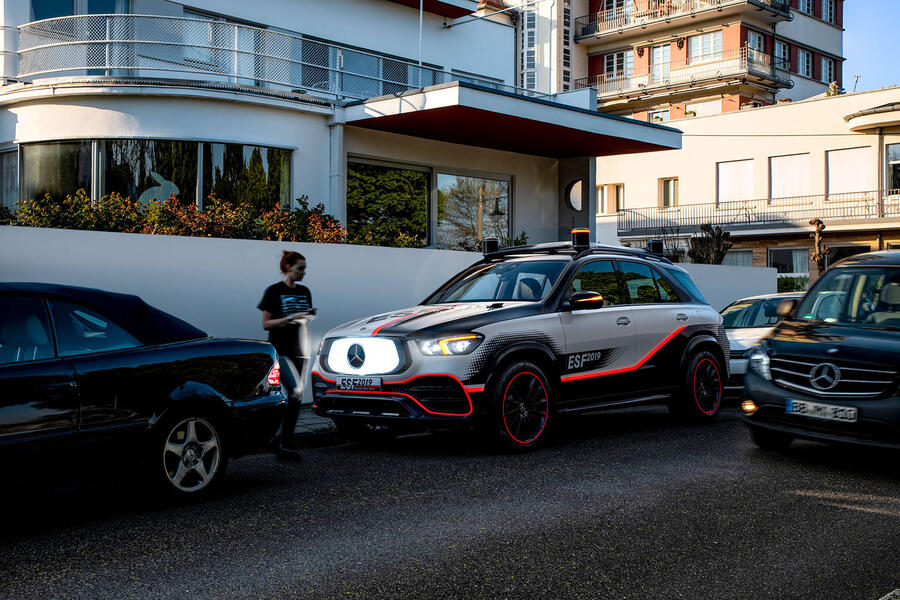 He said: "The great advantage of automating driving functions is that, in the future, fewer accidents will be caused by driver error. However, fully automated and driverless vehicles also come up against physical limits and there will undoubtedly be mixed traffic consisting of automated and non-automated vehicles for many years."