It's Friday morning on the M25 and the observer in the front passenger seat of the police vehicle I'm sitting in has spotted a woman on her mobile phone at the wheel of a Range Rover ahead of us.
We accelerate alongside to enable him to film the woman on his video camera.
It's a good 'spot' since she's holding the phone in her left hand and pressing it tight against her ear. The driver of a passing car would be unlikely to see her using it, except this isn't a passing car – it's the latest weapon in the fight against distracted drivers: a Mercedes-Benz Actros HGV cab.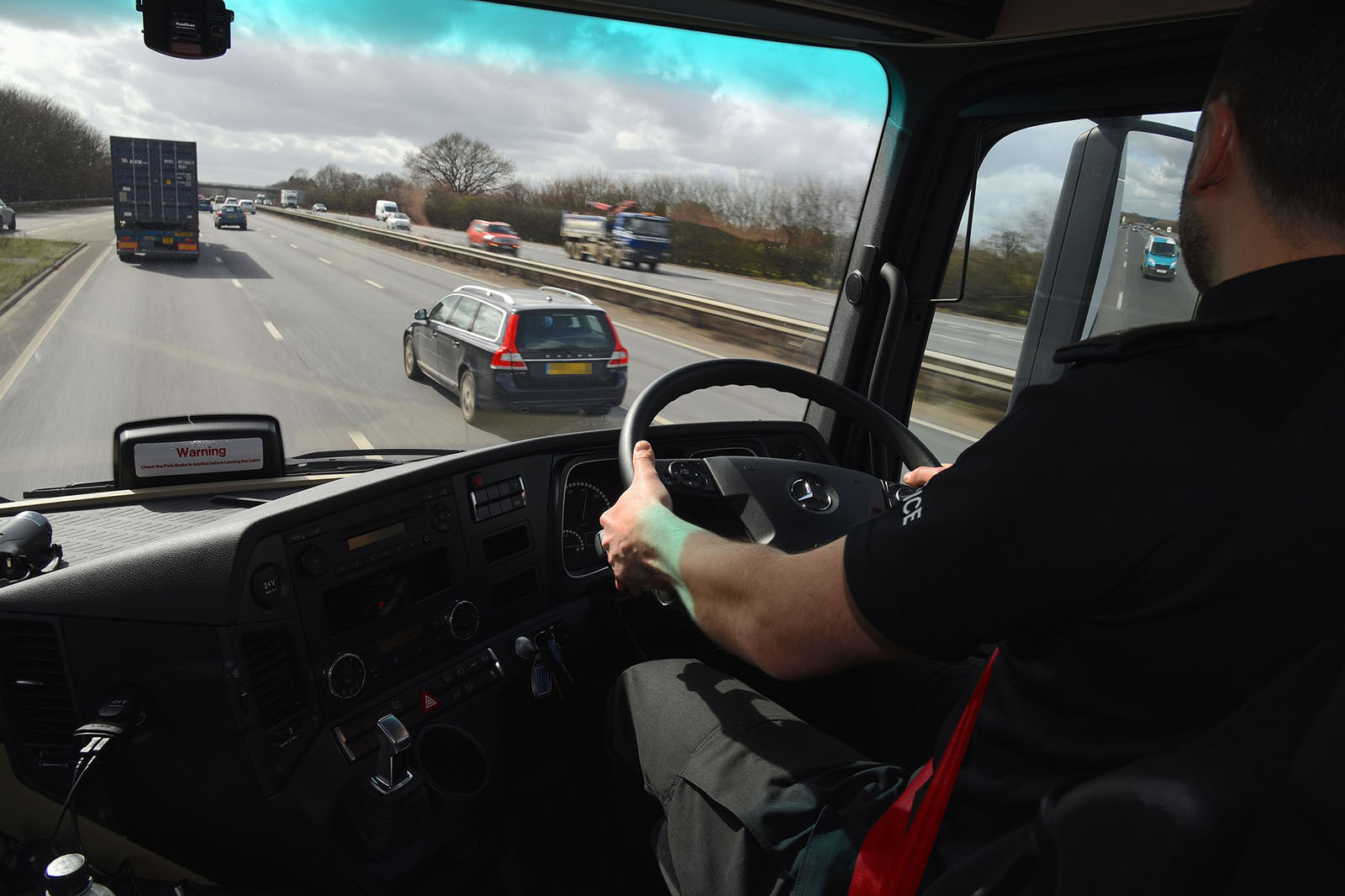 The vehicle gives the police a clear view of car drivers below them and truckers alongside. Although the Actros is now casting a dark shadow over the Range Rover's interior, including the young boy strapped into his booster seat in the front, the driver continues to talk into her mobile phone – until she catches sight of the police officer filming her.