Performance is an entirely relative thing: there are times when 40mph can be lethally fast - approaching a school at chucking out time, for instance – and others when 600mph seems desperately slow, such as eight hours into a 12-hour flight.
So perhaps we should not be too surprised that road car performance that was once seen as groundbreaking now seems really rather normal. But how long does this process take? How long is required for the once completely extraordinary to seem really rather ordinary? To find out, we've gathered together three limited-edition old-stagers whose performance in their category was once groundbreaking to see how they'll do against their brand new, mass-market descendants. 
Audi Sport Quattro (1983) vs Audi TT S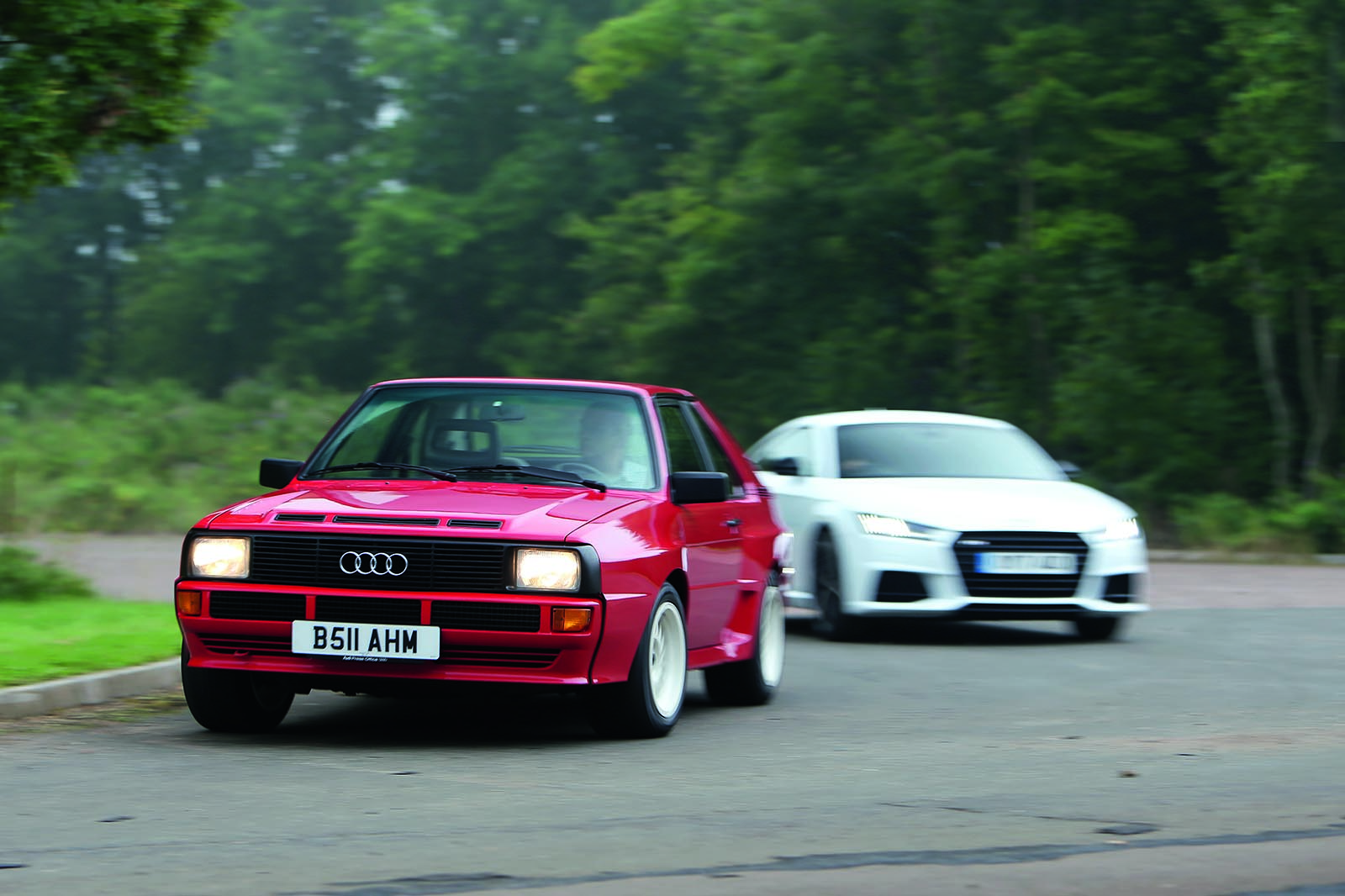 It's possible that the point we're trying to make here will never be more vividly demonstrated than by the two Audis we're testing. 
In one corner stands a beast of near-mythical ugliness and reputation. The 1983 Audi Sport Quattro is rallying royalty, a pure homologation special of which just 200 were required to make its competition derivative, the S1 Quattro, eligible for the World Rally Championship. Back then, the sight of even a standard Audi Quattro would make people walk into street furniture. So imagine such a car with a frankly insane 320mm cut from its wheelbase and clothed in carbonfibre-reinforced Kevlar bodywork toting bulging wheelarches.